Amazon Prime Day 2022
Prime Day 2022 is upon us! From July 12-13, Amazon is dishing out many of its best deals of the year. If you love to eat and/or cook (or know someone who does) here are some of the best food & cooking-related Prime Day deals that you won't want to miss. Just make sure that you have an Amazon Prime membership to take advantage of these big discounts. Happy shopping!
Best Deals for Foodies & Food Lovers
Keep in mind that these discounts can change over time, so grab them while you can!
60% off Echo Dot 4th Generation (for grocery lists, recipes, kitchen timers, ordering food and more)
57% off HENCKELS Statement Kitchen Knife Set with Block
49% off Gorilla Grip Durable Cutting Board Set of 3
44% off eufy by Anker Robot Vacuum Cleaner (clean up messes without any effort)
43% off Airtight Food Storage Containers Set
33% off Gaggia Velasca Prestige Espresso Machine, Stainless Steel
30% off KitchenAid Classic Multifunction Can Opener / Bottle Opener
20% off Personal Electric Single Serve Blender
Deals for Foodies & Food Lovers Under $20
Check out these affordable food and cooking-related items on sale (all under $20 with the discount incdicated). Get 'em while they're hot!
15% off Alpha Grillers Instant Read Meat Thermometer
23% off SIMPLETaste Handheld Milk Frother
33% off Lodge L8SK3 10-1/4-Inch Pre-Seasoned Skillet
90% off Novelty Hot Dog Roaster, Stainless Steel Marshmallow Roaster …for those with a sense of humor 😉
Of course, there are literally thousands of other Prime Day deals besides these up for grabs, so go ahead and take a look around. Enjoy!
Trendy Foods in Recent Years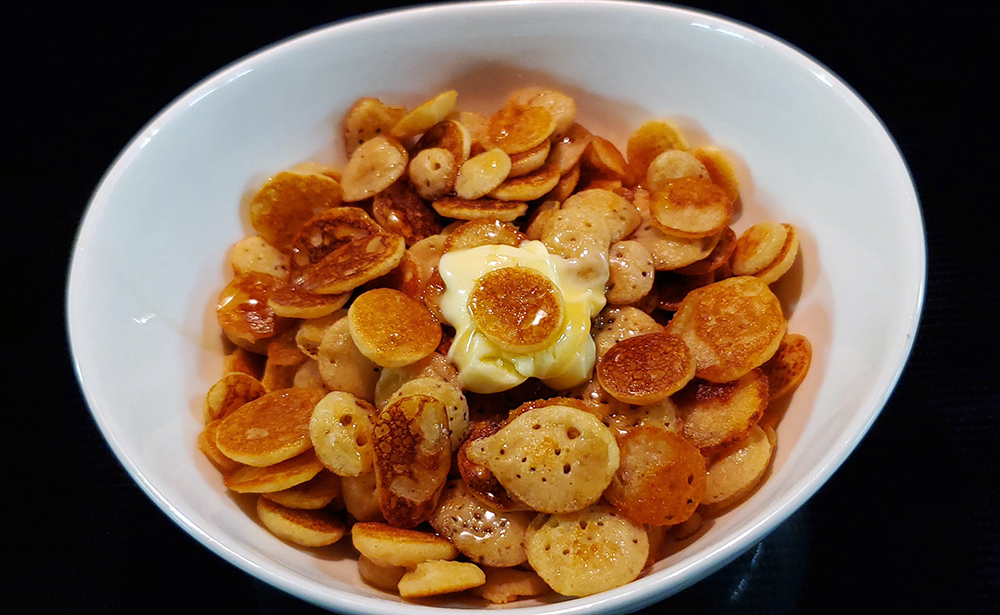 What is it? | How do I make it? What is pancake cereal? Pancake cereal…