Amazon Prime Day 2023
Prime Day 2023 is coming back on Tuesday, October 10 and Wednesday, October 11. If you're a foodie or food lover (or know someone who is), here are some of the best food & cooking-related Prime Day deals that may still be on sale. Just make sure that you have an Amazon Prime membership to take advantage of these discounts—and keep checking back for updates on the latest deals. Happy shopping!
Best Deals for Foodies & Food Lovers
Please keep in mind that these discounts can change without notice, so grab them while you can!
35% off Ninja SP101 Digital Air Fry Countertop Oven with 8-in-1 Functionality
62% off HENCKELS Statement Kitchen Knife Set with Block
68% off whall Air Fryer Oven,12QT 12-in-1
45% off Nostalgia Snow Cone Shaved Ice Machine
20% off Large Charcuterie Board Set (bamboo cheese board)
23% off Talking Tables Gold Pineapple Ice Bucket with Lid
40% off Jorbest Pizzas Blanket for Kids and Adults
37% off Gorilla Grip Durable Cutting Board Set of 3
72% off Robot Vacuum and Mop Combo (clean up messes without any effort)
50% off Electric Wine Chiller
40% off Gevi Espresso Machine 15 Bar Pump Pressure, Cappuccino Coffee Maker with Milk Foaming Steam Wand for Latte
50% off Personal Electric Single Serve Blender
Prime Day Deals for Foodies & Food Lovers Under $20
Check out these affordable food and cooking-related items on sale (all under $20 with the discount indicated). Get 'em while they're hot!
15% off Yukon Glory Burger Serving Set
23% off SIMPLETaste Handheld Milk Frother
42% off Lodge L8SK3 10-1/4-Inch Pre-Seasoned Skillet
18% off 2 Pieces Feel Better Engraved Stainless Spoon and Fork
29% off Novelty Stainless Steel Hot Dog Marshmallow Roaster …for those with a sense of humor 😉
More interesting items
Didn't find anything that piqued your interest? Feel free to browse our gift shop for the best gifts for foodies & food lovers. Enjoy!
Trendy Foods Over the Years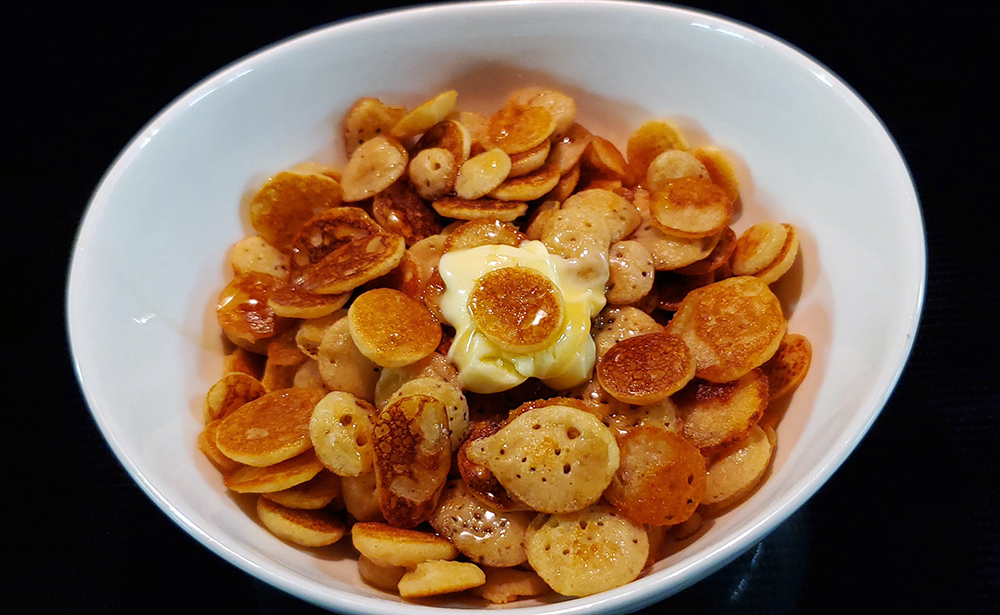 What is it? | How do I make it? What is pancake cereal? Pancake cereal…