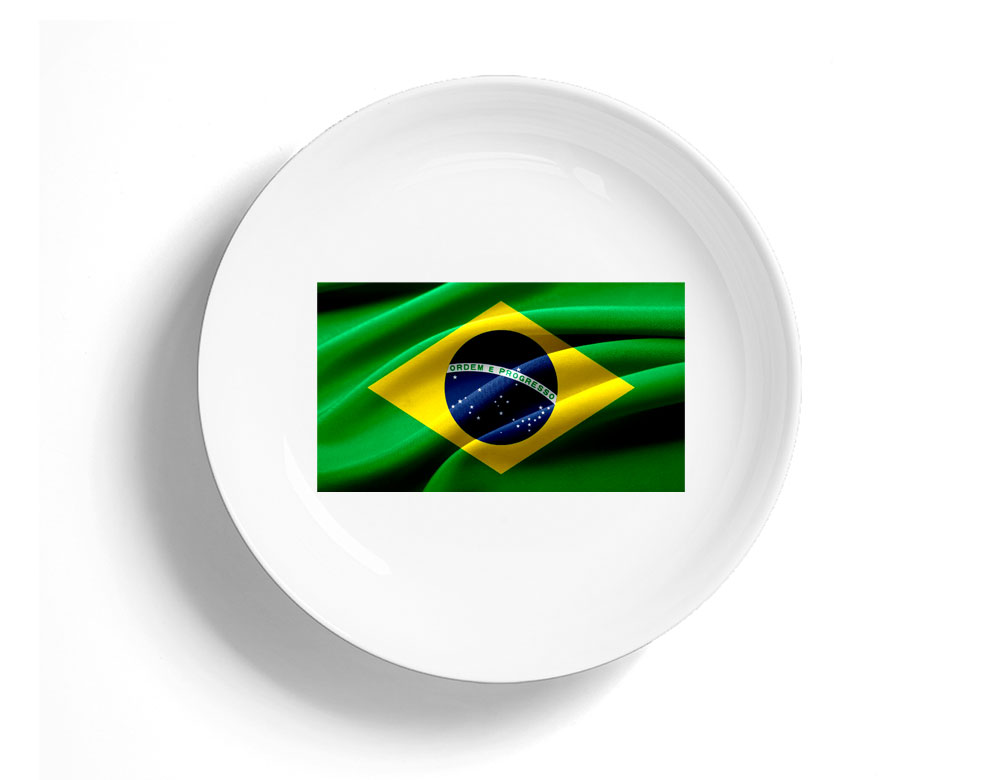 Interested in Brazilian cuisine and want to know some Brazilian food terms? Well, first you should know a little about the country itself. Brazil (better known as Brasil by the natives) is the largest country in South America. Portugal colonized Brazil in 1500, which is why Portuguese is the official language of Brazil. If you plan on visiting the country, know that English isn't widely spoken outside of Rio de Janeiro or Sao Paulo.
Brazilian cuisine
Due to the sheer size of of its country, Brazilian cuisine is very diverse. Every region has their own version of various dishes. However, fresh local fish, meat, vegetable and fruits are common ingredients. Cassava (a.k.a. yuca) is a root vegetable that is especially popular in Brazilian dishes.
While breakfast is often light and comprises of fruits and various breads, lunch and dinner are traditionally larger meals. Churrascarias are very popular for lunch or dinner. They are Brazilian steakhouses that serve food rodízio style meaning the waiters serve different meats on large metal skewers at your table. Dinner is often enjoyed with family.
Brazilian food terms (Portuguese)
Expand your international dining vocabulary with these basic food-related words translated from English to Portuguese.
meat – carne
pork – carne de porco
beef – carne
poultry – aves
turkey – peru
duck – pato
chicken – galinha
seafood – frutos do mar
fish – peixe
shrimp – camarão
oyster – ostra
shellfish – marisco
meatless/no meat – sem carne
vegetables – legumes
fruits – frutas
eggs – ovos
tofu – tofu
nuts – nozes
vegetarian – vegetariano/vegetariana
vegan – vegano/vegana
drinks – bebidas
water – água
alcohol – álcool
beer – cerveja
wine – vinho
other eating/dining-related terms
yes – sim
no – não
good – bom/boa
yummy – gostoso/gostosa
eat – comer
cook – cozinhar
I'm hungry – eu estou com fome
I'm full – estou cheio
more – mais
less – menos
only – só
please – por favor
thank you – obrigado/obrigada
baked – cozido
fried – frito
grilled – grelhado
roasted – assado
steamed – cozido no vapor
hot – quente
warm – quente
cold – frio
bitter – amargo
salty – salgado
spicy – picante
sweet – doce
allergic – alérgico
bathroom – banheiro
Brazilian food to try
coxinha – fried croquettes filled with shredded chicken
pão de queijo – soft, chewy cheese bread balls
picanha – grilled skewered beef (rump cap)
feijoada – black bean and mixed meat stew (Brazil's national dish)
moqueca – prawn stew
caiparinha – Brazilian cocktail made of cachaça (fermented sugar cane juice)
sucos – Brazilian fruit juices
Interested in learning about other cuisines around the world? Discover food terms from other countries here.
Where Can I Get it? | How Can I Make It? What are coxinhas? Coxinha (a.k.a….
Where Can I Get it? | How Can I Make It? What is pao de queijo? …