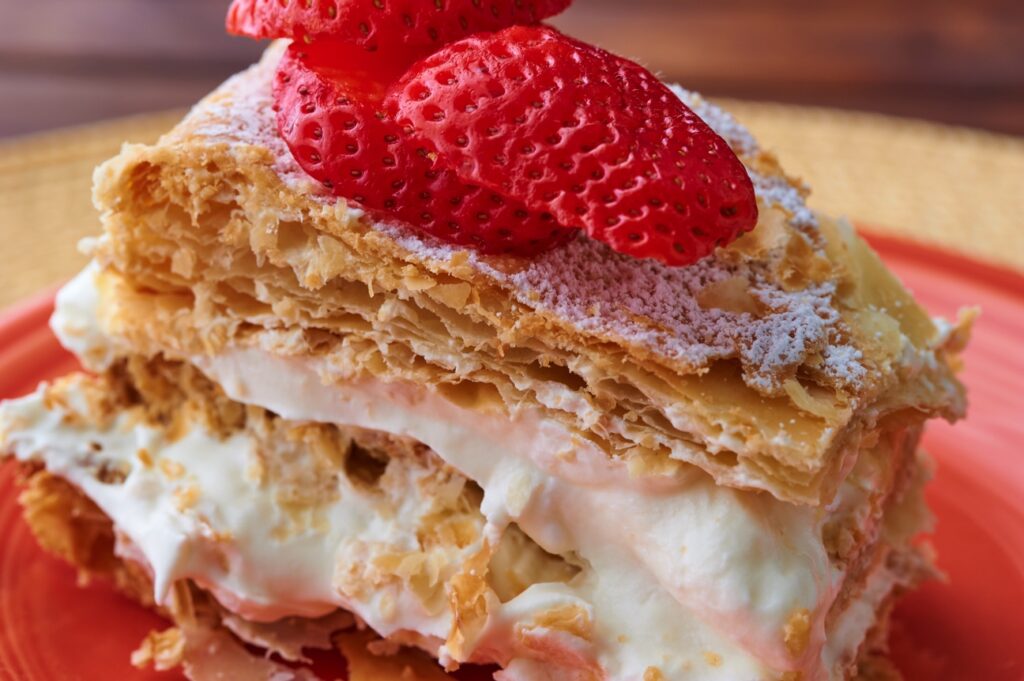 What is milhojas?
Milhojas (a.k.a. mil hojas) is a traditional Latin American pastry made with layers of puff pastry and crème patissière. The English translation of mihojas is "a thousand layers" or "a thousand leaves." It can be seen as the South American version of the French mille-feuille and Japanese mille crepe cake.
It is traditionally served at celebrations like birthday parties and holidays in Argentina, Bolivia, Chile, Colombia, Ecuador, El Salvador, Guatemala, Mexico, Peru, Portugal, Spain, Uruguay, Venezuela.
Milhojas is thought to have originated in the city of Valencia, Spain in the 18th century. The pastry quickly became a popular dessert throughout Spain and Portugal, and eventually made its way to Latin America, where it remains a favored treat today.
What is in milhojas?
In its simplest form, mil horas consists of just two ingredients: puff pastry and cream. The dough is rolled out into thin sheets, stacked on top of each other with cream in between each layer and baked until golden brown.
There are many variations of milhojas, both in terms of the dough used and the filling. Some recipes call for using multiple types of dough, such as flaky pastry or phyllo dough, in addition to puff pastry. And the filling can range from chocolate to fruits to nuts.
No matter what variation you come across, one thing is certain, this layered dessert is a delicious and timeless pastry that is a crowd-pleaser at every party.
Where can I get milhojas?
You can usually get a made-to-order mil hojas cake at many Latin American bakeries. Sometimes Latin American restaurants will serve them by the slice for dessert. Here are some places where you can try this layered pastry cake. Just be sure to contact them ahead of time since availability can be seasonal.
How can I make mil hojas?
Want to try your hand at making milhojas yourself? Follow this very simple recipe and feel free to modify it to your liking!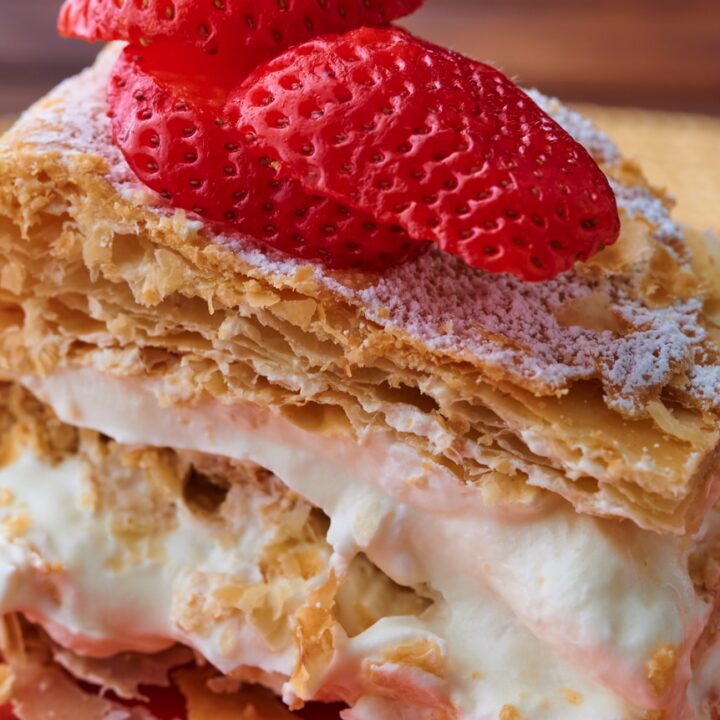 milhojas
A very simple recipe for milhojas (a.k.a. mil hojas), a traditional Latin American pastry cake translated as "a thousand layers."
Ingredients
1 box puff pastry sheets
1 can dulce de leche (or favorite pastry/whipped cream)
1 cup nuts (crushed - walnuts, almonds, etc.)
1/4 cup powdered sugar
Instructions
Bake the puff pastry sheets according to the instructions.
Separate the layers of puff pastries and spread the dulce de leche between every few sheets. (If desired, add more layers of dulce de leche for more sweetness.)
Restack layers and top with powdered sugar and nuts.
Cover and allow to cool and set in refrigerator for at least 30 mins.
Serve at room temperature. Enjoy!
Recommended Products
Glutto earns a tiny commission from qualifying Amazon purchases.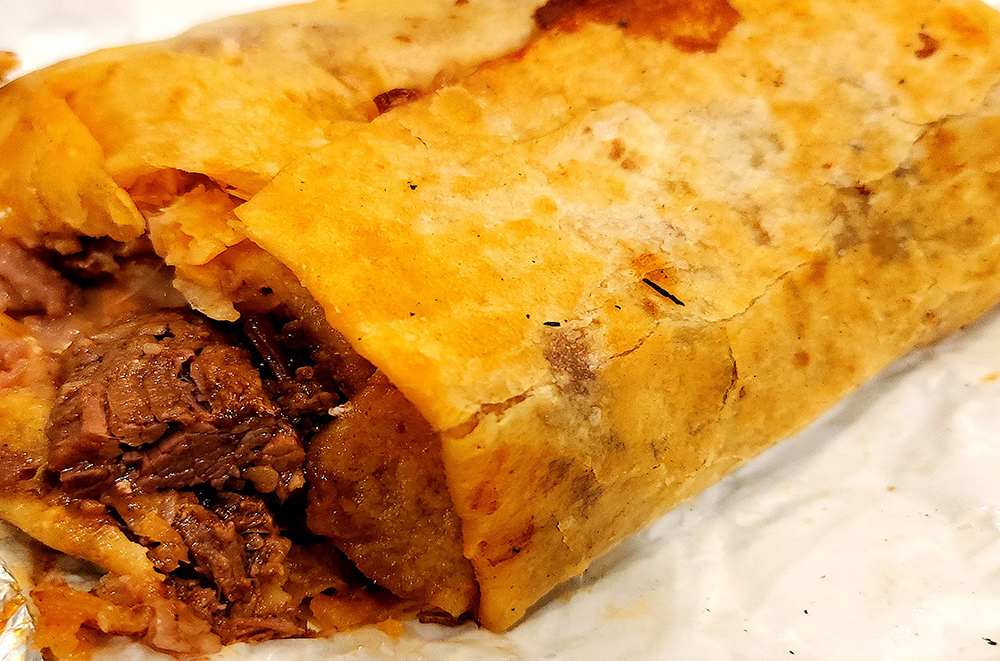 With the creation of the quesabirria and birria taco, the birria burrito. was inevitable. This…