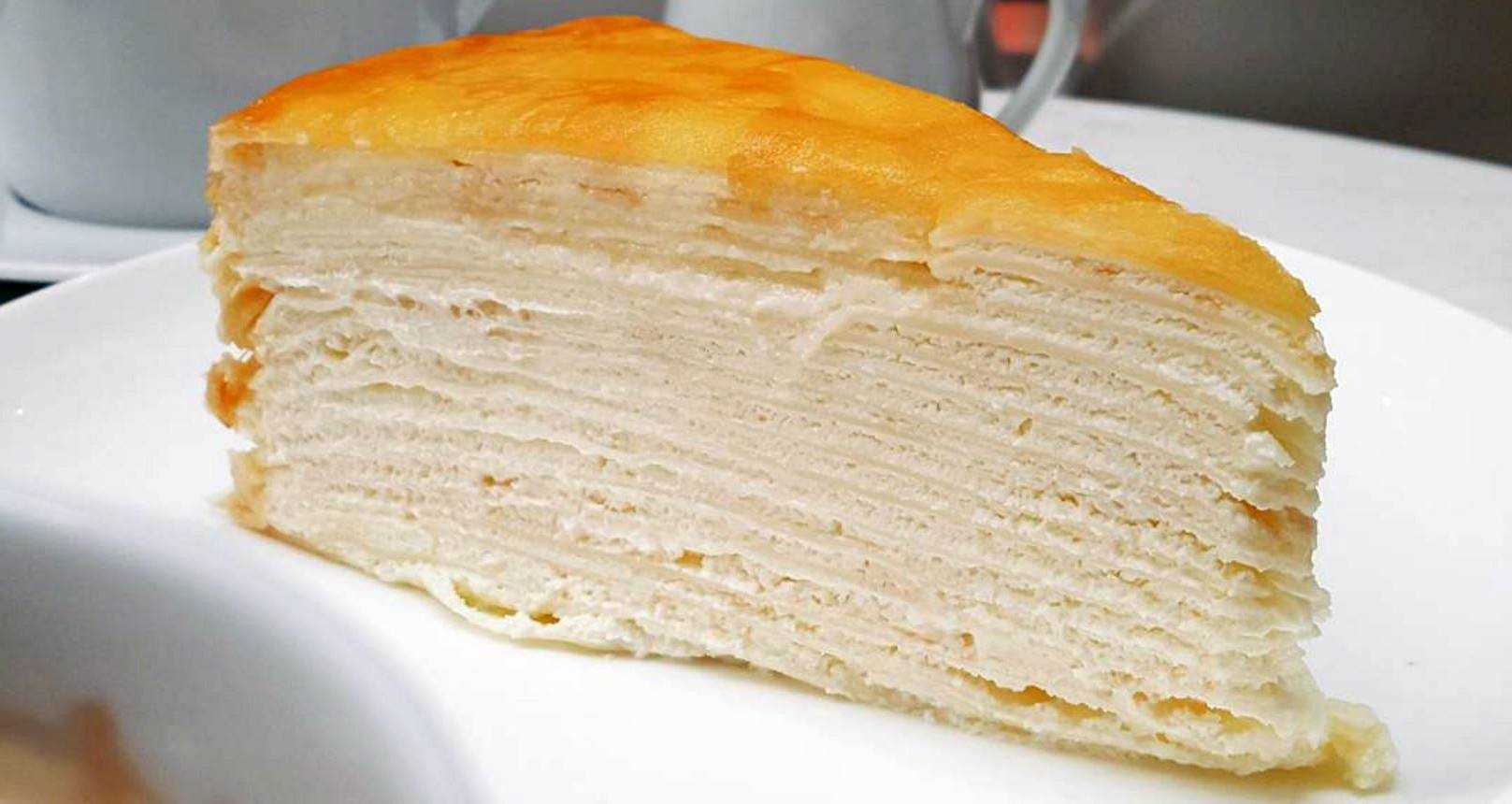 What is a mille crepe cake?
A mille crepe cake (a.k.a. mille feuille crepe cake, gâteau de crêpe or 20-layer crepe cake) is a unique crepe dessert made up of 20 layers of thin crepes, each separated with a thin layer of pastry cream. "Mille feuille" is French for "a thousand leaves" describing the many layers of crepes.
This type of cake is often enjoyed as a dessert after a meal or as a daytime treat with tea.
Where did mille crepe cakes originate?
While crepes and the original gâteau de crêpe (crepe cake with butter and sugar) were invented in France, the modern crepe-stacked cake was invented in Japan in the early 2000s by Emy Wada, a Japanese pastry chef since the 1970s. It was popularized by the bakery which she founded, Lady M. It is the predecessor of the antithetical fluffy Japanese soufflé pancakes.
Where can I get it?
You can find the mille crepe cake at select dessert places that specialize in quality Japanese desserts and other Asian desserts. They include…
Las Vegas, NV: Suzuya Pastries and Crepes
New York, NY: Lady M Cake Boutique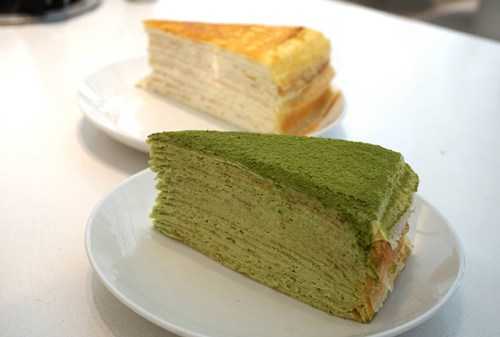 Providence, RI (Barrington): Crepelicious
San Diego, CA: Cake de Partie
Seattle, WA: Crepes & Bakes
Looking for more places that serve mille crepe cakes? Have a look at this interactive map to find more locations that serve this dessert near you:
How can I make it?
There are plenty of recipes that describe how to make mille crepe cakes from scratch. If you're not looking to spend all day in the kitchen toiling away, then here's a simplified recipe with a time-saving alternative using pre-made crepes and pastry cream. That way, you can literally have your cake and eat it (right away) too.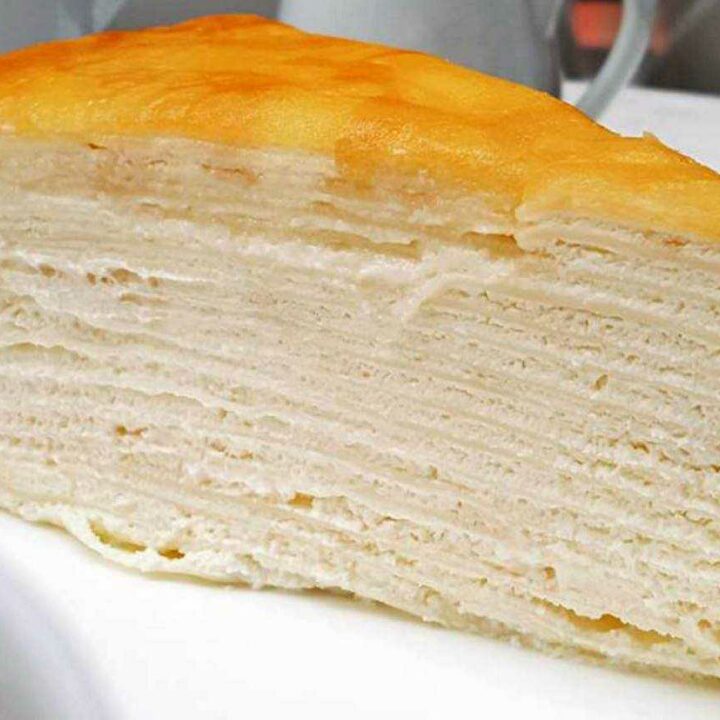 mille crepe cake
a cake made of a "thousand layers" of crepes
Ingredients
20 pre-made crepes (recommend a 20-pack Crepini Naked Crepes), or these ingredients to make 20 crepes:
4 cups all-purpose flour
8 eggs
2 cups milk
2 cups water
1 teaspoon salt
8 tablespoons butter (melted)
8 teaspoons sugar (optional – based on your sweet tooth)
pre-made pastry cream filling, or these ingredients to make pastry cream filling:
1 tablespoon all-purpose flour
1 egg
2 tablespoons granulated sugar
1 tablespoon cornstarch
1 cup milk
1 teaspoon pure vanilla extract
1 teaspoon hot water
2 tablespoons heavy cream (whipped)
powdered confectioner's sugar
Instructions
First, if you have pre-made pastry filling skip this step. If you don't have pre-made pastry cream filling, then make it using the following steps:
- Mix the egg, flour, sugar and cornstarch until smooth.
- Bring the milk to a simmer in a saucepan using low heat. Once simmering, whisk milk into the egg mixture and thicken in the saucepan for 4-5 mins.
- Remove saucepan from the heat to mix in vanilla extract and hot water. Set aside to cool and firm, then combine with whipped cream and refrigerate 1-2 hours to continue firming. (Can be refrigerated overnight, then brought to room temperature.)
Second, if you have pre-made crepes, skip this step. If you don't have pre-made crepes, then make them:
- Whisk the flour and eggs in a large bowl. Mix in milk and water until smooth. - - Mix salt, butter and sugar until smooth.
- Oil your pan (or crepe maker) and turn heat to medium high. Pour 1/8 cup batter on pan and use a spreading tool or spatula to spread batter thinly & evenly.
- Heat crepe for about 1 to 2 minutes until cooked and light brown. Flip crepe over with a spatula and cook for another 5 seconds, or until light brown, then set aside. Keep making crepes until you have used all of the batter.
Third, assemble the mille crepe cake:
- Place one crepe on a large cake plate and use a spatula to spread a thin layer of pastry cream. Stack another crepe directly on top and repeat this process until all crepes are stacked and covered with cream, except the top crepe.
- Place in the refrigerator for 2 hours to firm.
- Let cake sit for 20-30 mins at room temperature, then sprinkle with confectioner's sugar.
- Enjoy!
Recommended Products
Glutto earns a tiny commission from qualifying Amazon purchases.
Interested in more desserts? Check out these other posts!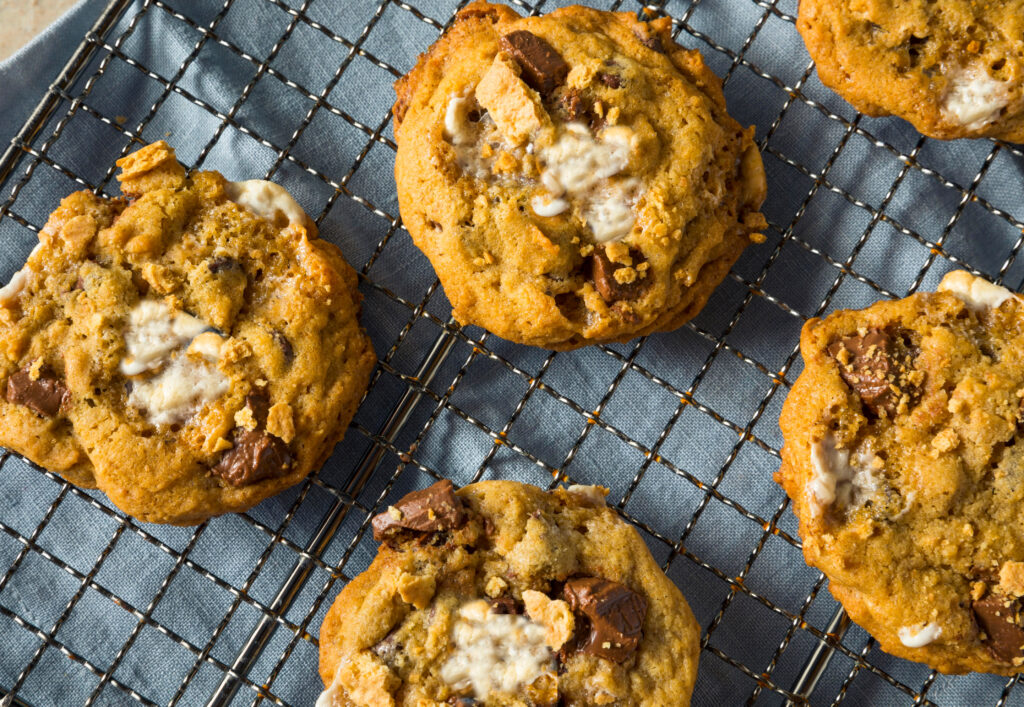 With comfort foods still going strong, s'mores cookies bring the essence of a crackling campfire…