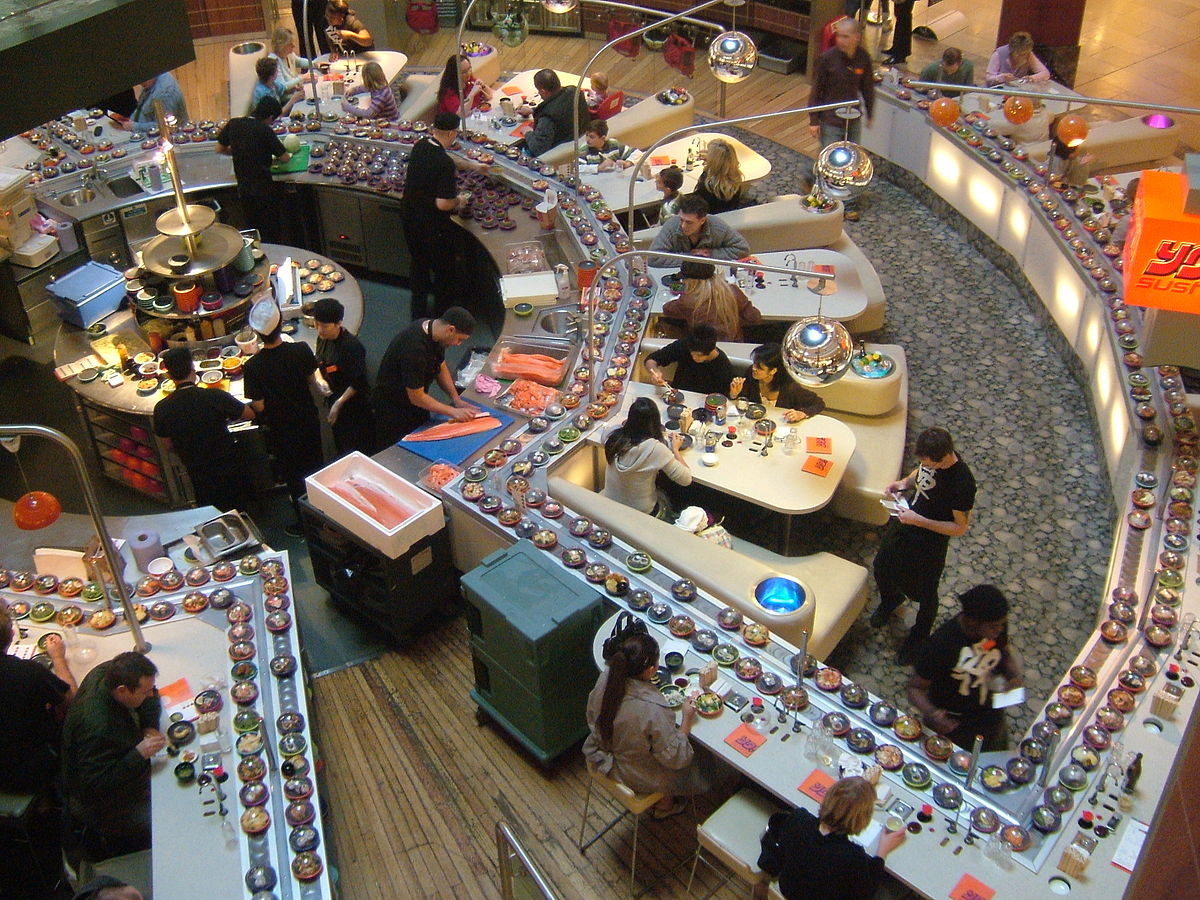 What are automated restaurants?
Also known as robotic restaurants, automated restaurants are pretty much what they sounds like. They are eating & drinking establishments that use some form of technology to automatically perform certain service-related tasks for the customer. In other words, robots serve customers in place of humans.
For example, some restaurants use iPads to instantly take orders and payments in lieu of a waiter. Others may use conveyor belts (e.g. kaiten-sushi), robots or drones to deliver the food to the tables. In most cases, the automation is part of the customer experience. The future is here.
Where can I check them out?
Automated restaurants are prevalent in parts of Europe and Asia…especially Japan which has pretty much everything from robot waiters to food ATMs. However, you can find many restaurants with unique forms of automation throughout the US.
Boston, MA: robot prepared bowls at Spyce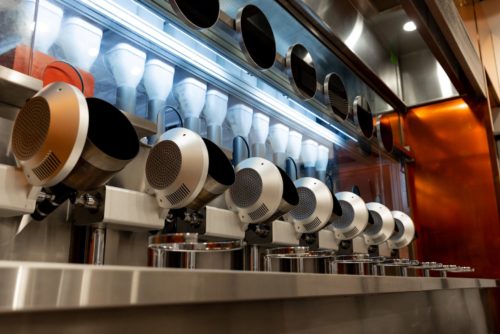 Fremont, CA: conveyor belt-delivered food at
Gen Korean BBQ
Las Vegas, NV: robot bartenders at the
Tipsy Robot
Silicon Valley (Mountain View, CA): robot-made
pizzas at Zume Pizza
Washington D.C. (McLean, VA): conveyor belt-delivered food at Wasabi
Honolulu, HI: iPad ordering and
bullet train delivery at Genki Sushi
Los Angeles, CA (Torrance): iPad ordering at Stacked
San Francisco, CA: iPad ordering and
personalized cubby pickup at Eatsa
Seattle, WA: conveyor belt-delivered food at
Blue C Sushi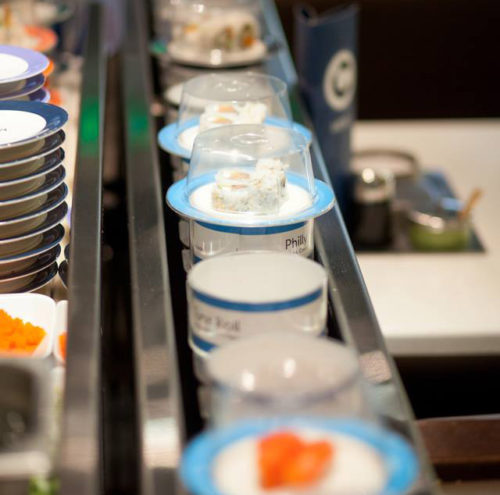 The Winter Fancy Food Show 2022 was held February 6-8 at the Las Vegas Convention…