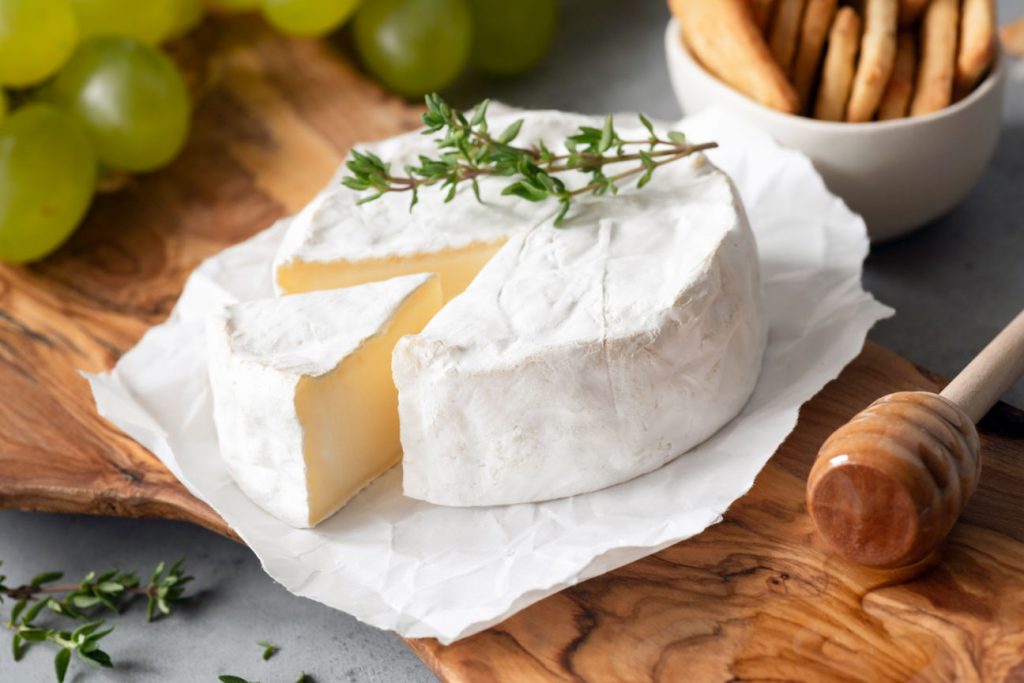 What is brie cheese?
Brie is a soft French cheese made of cow's milk. It's named after the northeastern district in France (near Paris) where it originated.
How to eat brie
Because brie soft like butter, it's often paired with bread as a default. However, it is quite the versatile cheese that can be eating in several different ways. There are no hard rules on how to eat this spreadable cheese, but here are some ideas:
plain (raw) – Simply slice off a piece and eat it.
baked – Bake your brie and eat it with crackers, bread, jam, honey, dried fruit, fresh fruit, nuts, olives and/or caramelized onions.
in a salad, sandwich or dish – Use it as a spread or thin slices in any savory salad, sandwich or dish.
with charcuterie – Add it (either raw or baked) to a charcuterie board.
with wine – Pair it with an acidic white wine like chardonnay.
How to bake brie
If you prefer your cheese warm and melted, you'll want to learn how to properly bake your brie. Here are 3 ways you can bake and enjoy it:
baking sheet – Preheat your oven to 350°F. Place the cheese on a parchment paper-lined baking sheet. Heat cheese for 5 minutes or until it begins to melt.
brie baker – This is an oven-safe container that you can put a full wheel of brie in. Simply preheat your oven to 350°F. Place the cheese in the container with a lid and bake for 15 minutes or until the cheese bubbles. Serve with bread or crackers.
bread bowl – Preheat your oven to 350°F. Slice off top and hollow a sourdough bread boule (just enough to fit your wheel of brie). Brush inside of bread with olive oil. Remove top of cheese wheel and place in bread. Bake for 20 minutes or until cheese is melted and bread is toasted.
How to serve brie
Brie can be served several different ways.
on a plate – Serve it plain or with some bread/crackers.
on a charcuterie board – Place it on a board with an assortment of other bites.
in a bread bowl – Put it in a sourdough boule and either bake it or serve it raw.
Where to get brie cheese
Because brie is a relatively common cheese, you can often find it at large chain grocery stores and supermarkets. If you're looking for a specific artisanal cheese, you may want to visit a local cheese store. But, if you're looking to enjoy this soft French cheese away from home, here are some restaurants that serve it.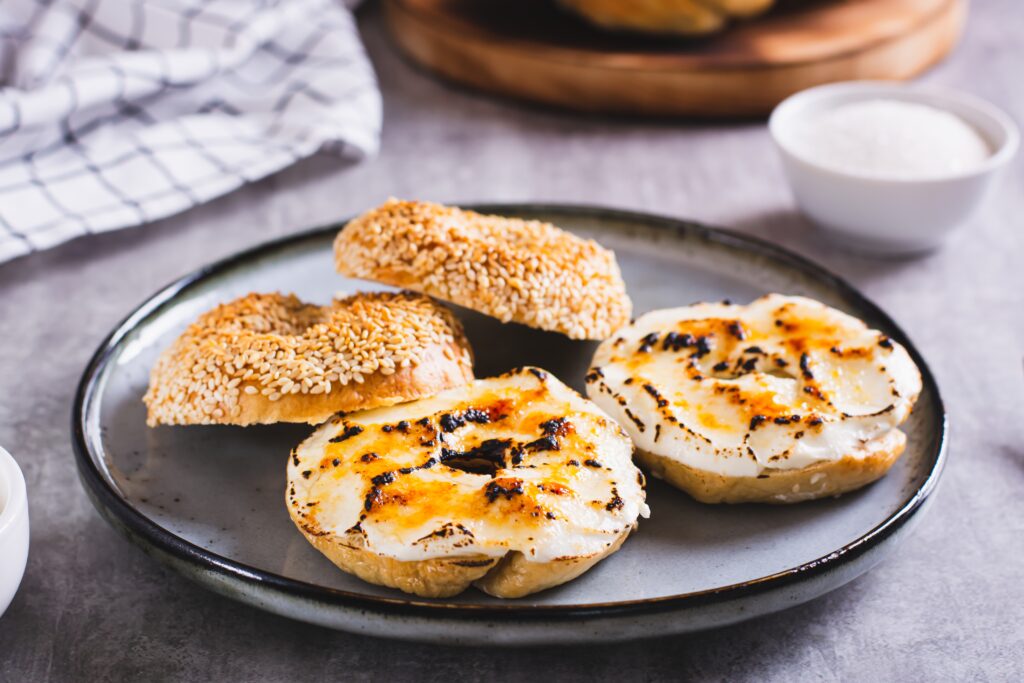 The creme bruleegle (a.k.a. creme brulee bagel) has entered the captivating world of food innovation….