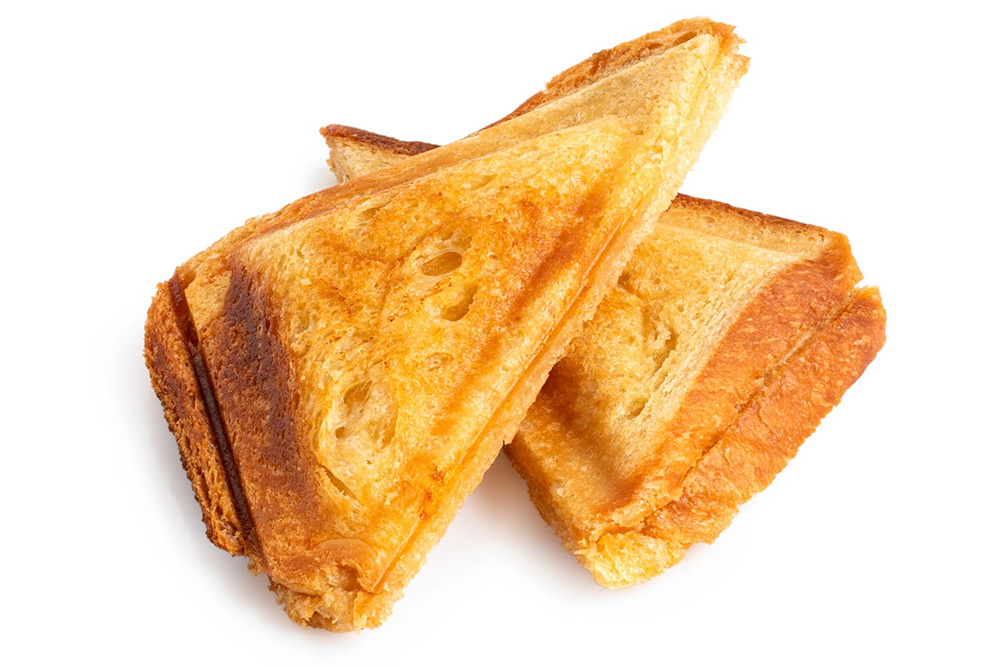 The jaffle is a type of sandwich that is enclosed with toasted bread. Texturewise, they are known for their crisp exterior and soft heated interior. Flavorwise, they are usually savory but can be sweet as well.
Because the contents of the sandwich are pressed and sealed (unlike a panini, which is only pressed), it's naturally a great food to eat on the go. You may have seen it or even eaten it at some point in your life not knowing that it had an actual name or a cultural history for that matter.
Although it has been around since the late 1940s, the jaffle has primarily been an Australian food. Back in 2014, a now-defunct Melbourne pop-up literally released its pressed sandwiches by dropping "jafflechutes" from balconies down to hungry pedestrians in Brooklyn, NY. Although it was a fun, creative way to get the word out about these sealed toasted sandwiches to a new market, the hype was short-lived.
In the 2020s, jaffles in the U.S. are primarily homemade sandwiches either referred to as a "pressed sandwich" or simply (and generically) a "grilled cheese."
Australian vs. South African jaffle
The jaffle was invented in 1949 by an Australian doctor, Ernest Smithers. He created the jaffle iron, which is made up of two concave iron parts connected by a hinge. Current campfire versions look the most similar to the original:
Australian variations can include pretty much anything from savory. This can include
cheese
deli meats
tuna
chili
pork 'n beans
mac 'n cheese
spaghetti
It can also include sweet ingredients like:
apple pie filling
PB&J
hazelnut spread
fruit compote
In South Africa, this pressed sandwich is shaped like a circular disc rather than a square. It also usually has a hearty savory filling like minced beef or chicken.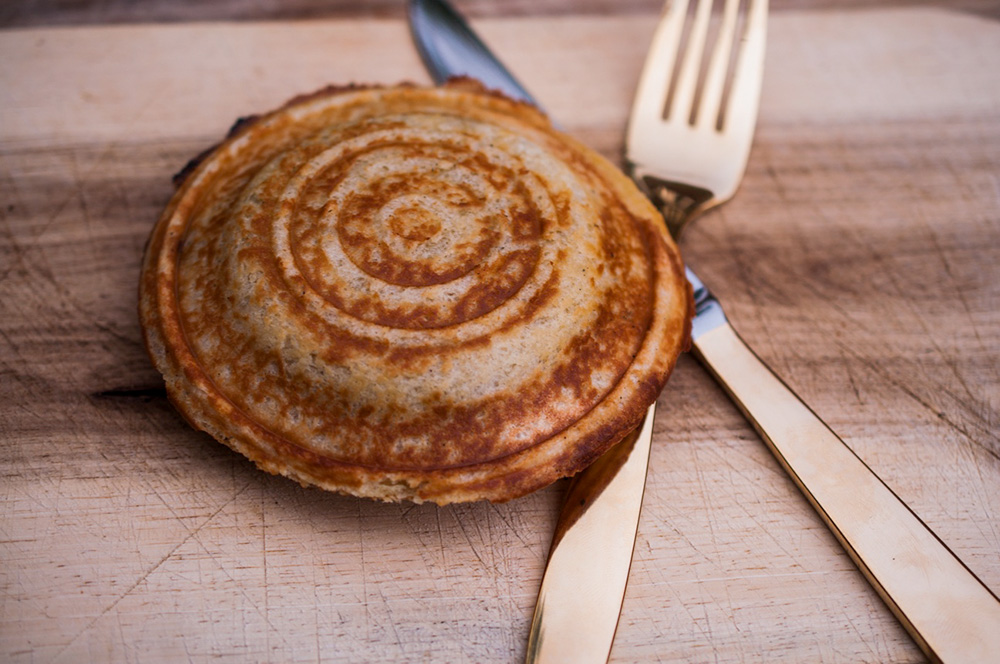 Jaffle vs. Toastie
If you've ever heard of a "toastie," you are likely British, Australian or well-traveled. It is the British term for a toasted sandwich. Unlike jaffles, the edges of toasties are not sealed and the contents of the sandwich can be seen around the edges.
Best Jaffle Grills
Electric Sandwich Maker Toaster with Nonstick Plates
Gotham Steel Sandwich Maker
Handheld Sandwich Grill
How to make it
Jaffles are very easy to make as long as you have a proper iron or sandwich maker. Just follow this quick and simple customizable recipe: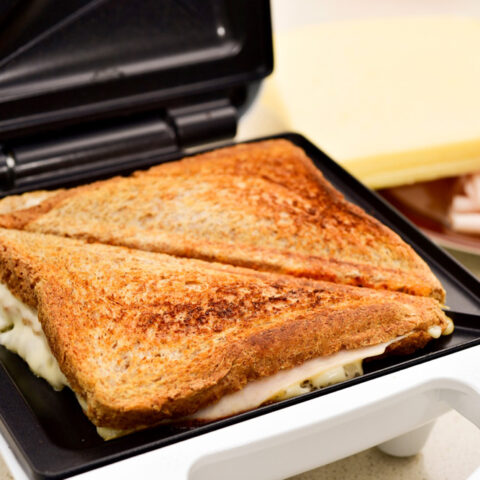 Jaffle
An fully enclosed grilled sandwich
Ingredients
2 slices sandwich bread (wheat, white, sourdough, etc.)
2 slices cheese
1 teaspoon mayonnaise
Instructions
Heat up your jaffle iron/sandwich maker
Spread mayo on one side of each slice of bread
Place cheese between slices of bread (dry side facing in)
Place sandwich in jaffle iron/sandwich maker (mayo side facing out)
Heat 1-2 minutes or until golden brown
Remove jaffle from heat and enjoy!
Notes
Feel free to customize ingredients to different types of cheese and add various sandwich meats.
Recommended Products
Glutto earns a tiny commission from qualifying Amazon purchases.
More South African posts
Interested in exploring South African cuisine? Then you'll want to learn some basic South African…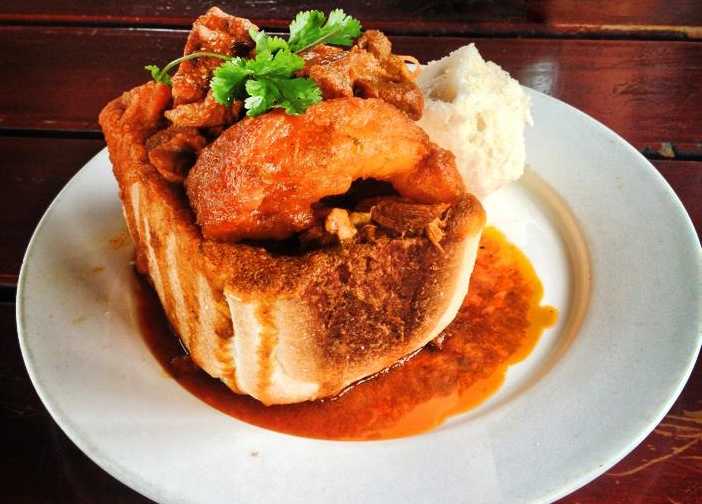 Dive into the world of South African cuisine, and you'll stumble upon a dish that's…