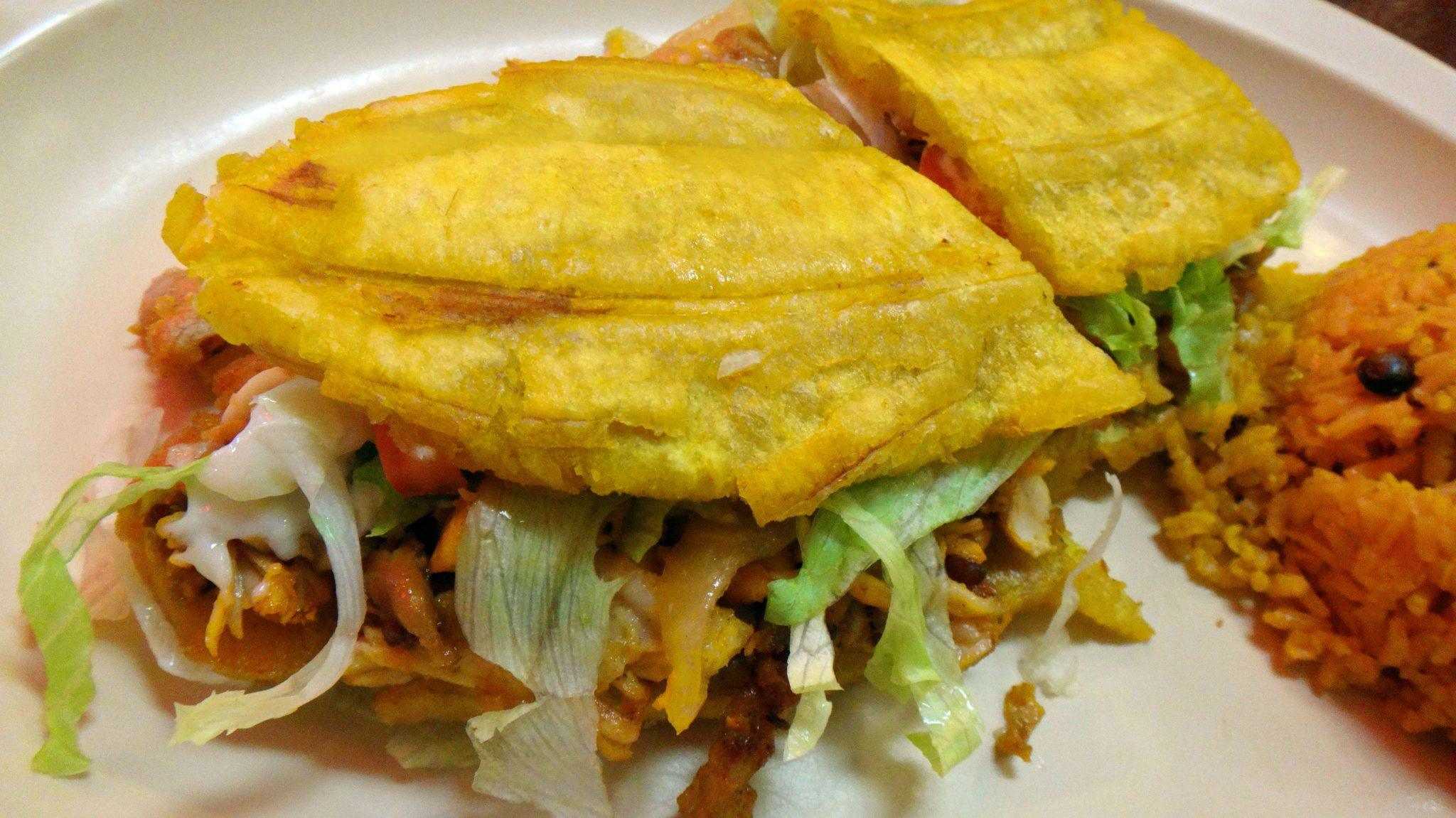 What is a jibarito?
A jibarito (pronounced: hee-ba-REE-toh) is a savory Puerto Rican sandwich that originated in Chicago. Instead of bread, it's held together with fried flattened plantains…and yes, that makes it gluten-free.
It's usually filled with meat (steak, chicken or pork) and typical American sandwich ingredients like lettuce, tomatoes, cheese and mayo. Venezuelans have their own version called the patacón.
Origin
While the jibarito channels Puerto Rican flavors, its birthplace is surprisingly Chicago. The no-bread sandwich concept was the brainchild of Juan "Peter" Figueroa, a Chicago-based restaurateur, in 1996. Operating out of his establishment, Borinquen Restaurant, Figueroa wanted a name that encapsulated the essence of this creation. Drawing inspiration from the term "Jíbaro," denoting "little country person" or "hillbilly," he coined the catchy name "jibarito."
Main Components
The jibarito's crispy plantains encase a rich filling, typically comprising:
Meat Options: Choose between succulent steak, tender chicken, or flavorful pork.
Fresh Veggies: Lettuce and tomatoes add a refreshing crunch.
Additional Fillings: Cheese for creaminess and mayonnaise for that added zest.
Where can I get it?
If you're hankering for an authentic jibarito experience, Chicago's Humboldt Park neighborhood should be at the top of your list. Renowned for its vibrant Puerto Rican community, this area has embraced the jibarito, making it a culinary icon. Numerous Puerto Rican eateries in the vicinity have added their own spin to the sandwich, ensuring that every jibarito experience here is unique.
But fear not, if you're miles away from Chicago. The jibarito's fame has spread, and many restaurants now offer their own renditions. It's a testament to the sandwich's universal appeal.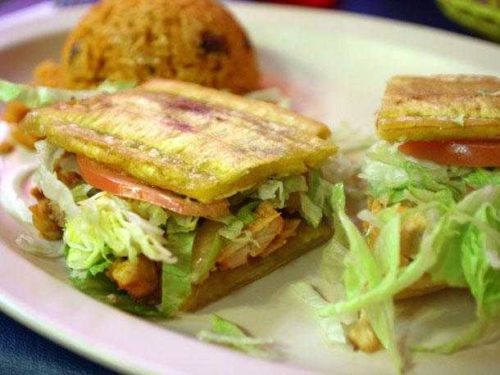 New York, NY:

Sazon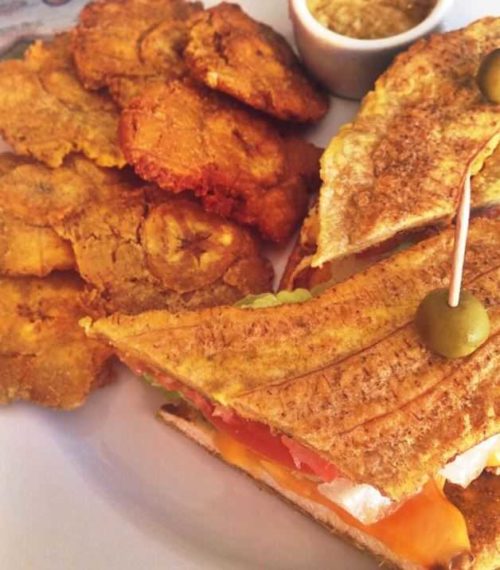 Looking for more places that serve jibaritos? You can find them on Glutto right here.
How can I make it?
Making a jibarito is slightly more challenging than slapping together a few ingredients to make a sandwich. However, it's well worth it…if you do it right. Here's a recipe that you can make now, or save on Glutto Eats for later.
jibarito
A Puerto Rican sandwich with plantains instead of bread.
Ingredients
1 large green plantain (peeled and sliced lengthwise)
5 ounces meat: steak, chicken or pork (thinly sliced)
1/4 yellow onion (thinly sliced)
2 garlic cloves (minced)
4 tablespoons olive oil
1 tablespoon mayonnaise
1 tomato (sliced)
2 lettuce leaves
1 pinch cumin
1 pinch cayenne pepper (optional)
salt & pepper (to taste)
Instructions
First, heat a pan with 2 tablespoons olive oil over medium-high heat. Then place the sliced plantains in the hot oil for 1 min. (flip both slices after 30 seconds)
Remove the plantains from the oil. Place them on a clean, flat surface and cover with parchment paper. Use a rolling pin (or a flat board) to gently flatten the plantains evenly (about 1/4 inch thick).
Return the plantains to the hot oil until crispy and golden brown. Then place on a clean paper towel and set aside.
Heat the remaining olive oil over medium-high heat, add the garlic & onions and cook until slightly browned. Then add meat, cumin, cayenne, salt & pepper. Regularly mix meat and ingredients in the pan until meat is cooked through.
Put the meat and the cooked ingredients on a plantain slice, then add slices of tomatoes and lettuce. Spread the mayonnaise on the other plantain slice and place it (mayo side down) to top the sandwich. Enjoy!
More on Puerto Rican food
Curious about Puerto Rican cuisine? Then you'll want to know a bit about Puerto Rico…