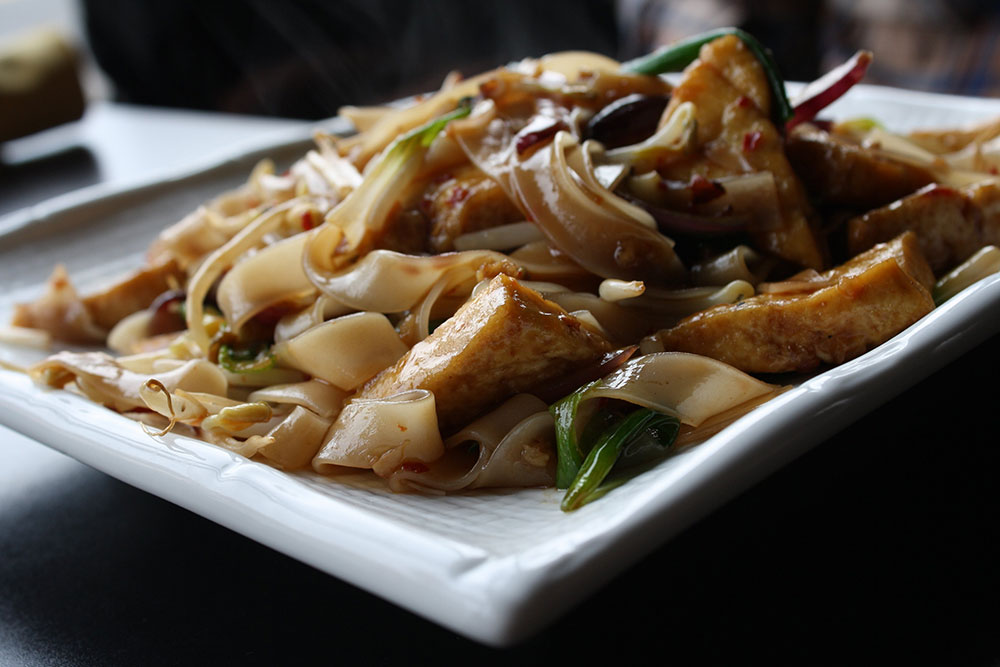 Drunken noodles a.k.a. pad kee mao is a popular Thai dish made of stir-fried noodles mixed in with vegetables and either pork, beef, chicken or shrimp. It often plays second fiddle along with pad see ew to the crowd-favorite pad thai.
It's best characterized by its flat noodles and spicy, savory flavor.
Why are they called "drunken noodles?"
In Thailand, this dish is called pad kee mao (also spelled pad khi mao and sometimes seen misspelled in menus as pad kee mau, pad kee mow and even pad kee moa). Pad translates to "stir fry" (often referring to stir fry noodles) and khi mao translates to "drunkard."
There are three main theories circulating around the internet on where the name of this dish originated from:
Because these noodles are spicy, it forces anyone eating them to drink a lot to relieve their burning mouths. This excessive drinking causes them to get drunk.
This dish of spicy noodles pairs well with a cold beer and makes for a good hangover cure.
A drunkard was looking in a kitchen for something to eat. He randomly combined thick noodles, sauces, herbs and peppers which turned out to taste really good and the dish was later called "drunken noodles."
What do drunken noodles taste like?
Pad kee mao has a rich savory flavor. It comes from the combination of fish sauce, oyster sauce and soy sauce mixed with Thai basil and chili peppers to give the noodles, vegetables and meat a spicy, complex flavor profile.
What kind of noodles are used for drunken noodles?
Wide rice noodles are traditionally used for this Thai dish. These noodles are white and slightly translucent before the sauces are added. After the fish sauce, oyster sauce and soy sauce are added, the noodles absorb the sauces and their color changes to a light brown.
You can find white rice noodles here.
What makes drunken noodles drunken?
There are two main ingredients that give these noodles their signature taste: Thai basil and fresh chili peppers. Thai basil is has a milder flavor with a hint of licorice as compared with basil (a.k.a. Italian basil or Genovese basil), which is more robust and peppery.
Is there alcohol in drunken noodles?
Nope. Although the name may indicate that these noodles contain alcohol, there is absolutely zero alcohol content.
Where can I get them?
Drunken noodles is a relatively well-known dish in Thai cuisine that can be ordered at most Thai restaurants. Use this map to find some of the best places to get pad kee mao near you.
How can I make pad kee mao?
You can make your own pad kee mao at home using this easy-to-follow recipe.
drunken noodles (pad kee mao)
Ingredients
Protein
1/2 pound of your choice of protein: pork, chicken, beef, shrimp or extra firm tofu
1 teaspoon fish sauce
2-3 cloves garlic (grated)
pepper (to taste)
Sauce
2 tablespoons oyster sauce
1 tablespoon fish sauce
1 tablespoon soy sauce
1 tablespoon soy sauce
2 tablespoons maple syrup or honey
pepper (to taste)
Noodle and Vegetables
2 tablespoons cooking oil
6-8 cloves garlic (finely chopped)
2-5 Thai chilis (finely chopped)
1 large shallot (chopped)
1/2 pound Chinese broccoli or choice of vegetables: carrots, zucchini, eggplant, etc. (chopped)
1 pound rice noodles (soaked in hot water for 15 minutes then drained)
1 red chili (sliced)
2 cups fresh basil
Instructions
Mix all "Protein" ingredients in a bowl and allow to marinate 10-15 minutes.
Mix all "Sauce" ingredients in a bowl and set aside.
Heat a wok over high heat and coat with cooking oil until hot (if sprinkling water causes the oil to pop). Then add garlic, chili and shallot and mix up to 1 minute or until fragrant.
Add "Protein" ingredients to wok and gently mix 1-2 minutes.
Add Chinese broccoli or other vegetables and mix 1 minute.
Add "Sauce" ingredients and noodles to wok and mix up to 2 minutes. (Add a bit of cooking oil if noodles are too sticky.)
Remove from heat and gently mix in basil and red chili. Enjoy!
Recommended Products
Glutto earns a tiny commission from qualifying Amazon purchases.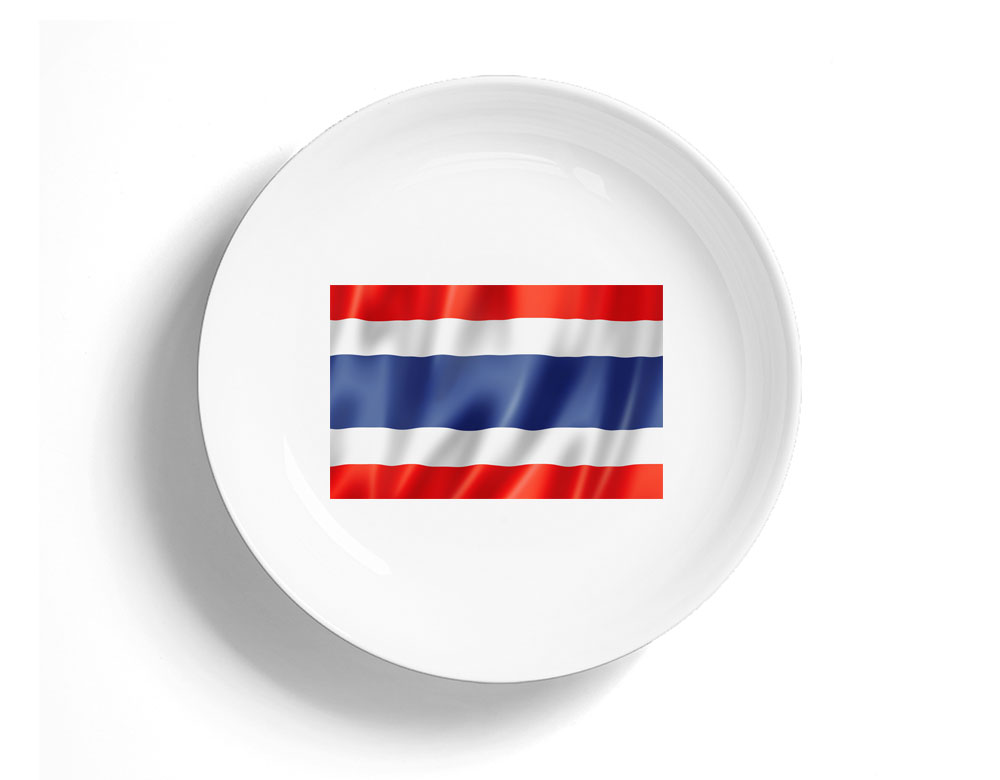 Love Thai food, but are unfamiliar with the Thai language? Then you'll need to learn…