Have you ever wondered what would happen if cheese took on the form of a fry? Halloumi fries are your answer. These are not your average fries; they're the ideal combination of a crispy exterior and a creamy, salty interior.
What are halloumi fries?
Halloumi fries are fried sticks of halloumi, a semi-hard cheese from Cyprus made from a combination of goat's and sheep's milk.  Its high melting point makes it perfect for grilling and frying.  To make the fries, the cheese is coated in a mixture of flour and seasoning before getting fried in hot oil.  It's often accompanied by various garnishes and dipping sauces like za'atar, chili sauce, marinara, garlic mayo, etc.
Origin
The credit for introducing halloumi fries to the world goes to Oli Baba's, a Levantine food stand located in the iconic Camden Market in London. Founded in 2015, this eatery loosely drew inspiration from saganaki, a Greek fried cheese hors d'oeuvre, and gave it a contemporary twist. The result? A dish that saw meteoric popularity, not just in the U.K., but in gourmet hubs like Dubai and Toronto.
Crafting the Perfect Halloumi Fry
Creating halloumi fries is both an art and a science. The cheese is first sliced into stick-like portions. It's then given a light coating of flour mixed with a blend of seasonings that can range from simple salt and pepper to more exotic spices. Once prepared, these cheese sticks take a dip in hot oil, emerging golden, crispy, and irresistibly delicious.
But the experience doesn't end there. The world of halloumi fries is vast and varied, with each serving often accompanied by an array of garnishes and dipping sauces. Imagine dipping a hot halloumi fry into a zesty za'atar blend, spicy chili sauce, rich marinara, or creamy garlic mayo. Each combination offers a unique flavor profile, ensuring that each bite is uniquely delicious.
Where can I get it?
Unless you live across the pond in London, halloumi fries can be hard to find. Just a few places outside the U.K. have included it in their menus. So if you're lucky and live nearby a place that makes these fries, go for it. Otherwise, keep scrolling down to learn how to make your own halloumi fries at home.
Here are a few places where you can at least try different versions of fried halloumi…
Looking for more places that serve halloumi fries? If you do find yourself in the U.K., check out this interactive map to see where to get them:
How can I make it?
While Oli Baba's might be the birthplace of halloumi fries, its popularity has ensured that it's no longer restricted to the streets of London. Many establishments outside the U.K., from upscale restaurants to local diners, have embraced this cheesy delight, adding their unique spin to it.
However, if you find yourself in a location where halloumi fries are yet to make an appearance, don't worry. The beauty of this dish lies in its simplicity, making it a perfect candidate for a homemade treat.
Luckily, the only guaranteed way to get your hands on these sought-after fries only takes a few mins. Follow the recipe below, or save it on Glutto for later. You can even follow our baked version here.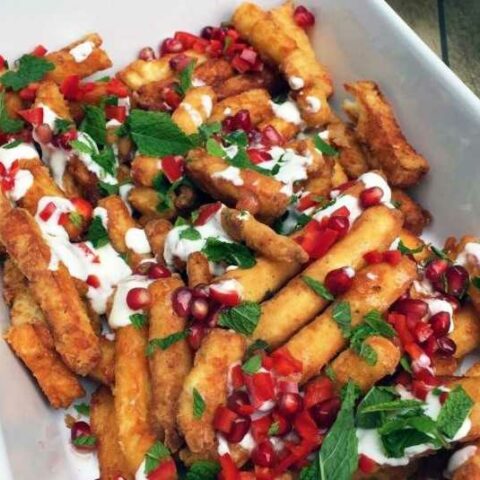 halloumi fries
Ingredients
10 oz halloumi cheese
2 tablespoons flour
1 tablespoon paprika
vegetable oil (for frying)
toppings of your choice (e.g. pomegranate seeds, crushed chili, mint…or even bacon)
sauce of your choice (e.g. chili sauce, za'atar, sour cream)
Instructions
First, cut the halloumi cheese into 10-12 thick sticks (think thick carrot sticks)
Fill your pan or deep fryer with enough vegetable oil to soak the fries and turn heat to medium high.
Mix the flour and paprika until it is combined evenly. Coat the cheese sticks in the mixture.
Carefully place the coated cheese sticks in the heated oil for 3-4 mins, or until golden brown all over (note: the oil should be hot enough so it sizzles as soon as the cheese is placed in it)
Place the fries on a paper towel for a minute to soak the oil. Then, transfer to a plate and add your toppings.
Dip your fries in the sauce and enjoy!
Recommended Products
Glutto earns a tiny commission from qualifying Amazon purchases.
Halloumi fries are more than just a food trend; they're a celebration of innovation, culture, and the sheer joy of discovering something new. Whether you're savoring them at a bustling street market, a chic restaurant, or the comfort of your home, they promise a journey that's as rich in flavor as it is in history.
More on cheese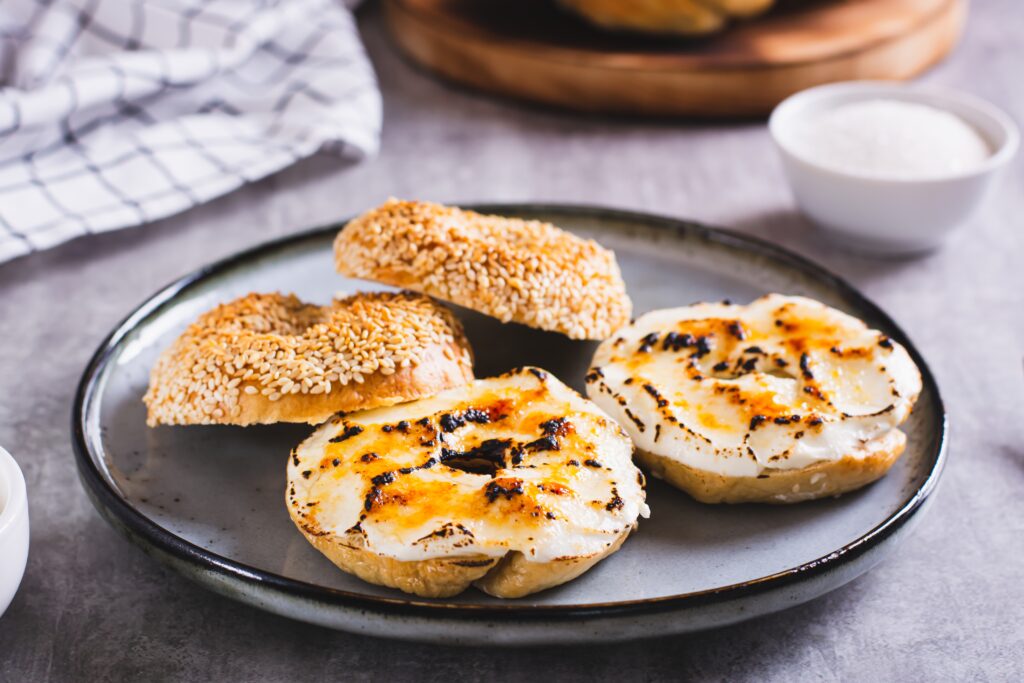 The creme bruleegle (a.k.a. creme brulee bagel) has entered the captivating world of food innovation….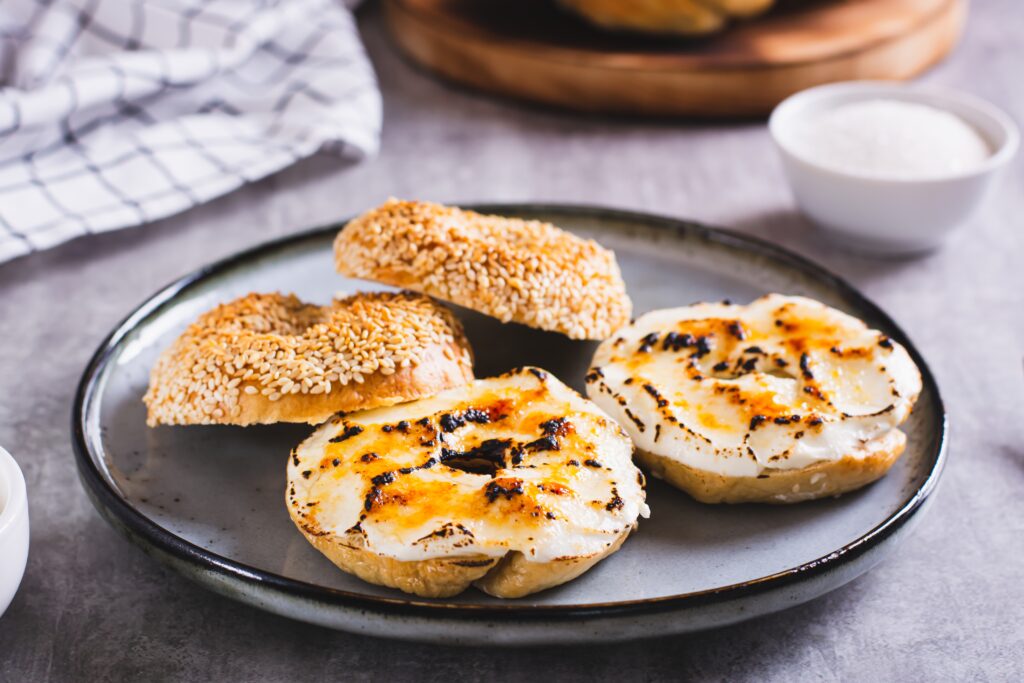 The creme bruleegle (a.k.a. creme brulee bagel) has entered the captivating world of food innovation….
What is Truffle Cheese? Truffle cheese is a luscious and extravagant delicacy that marries the…
What is Gruyère? Gruyère is a firm pale yellow Swiss cheese with few to no…
What is havarti cheese? Havarti is a semi-soft Danish cheese made from cow's milk. It…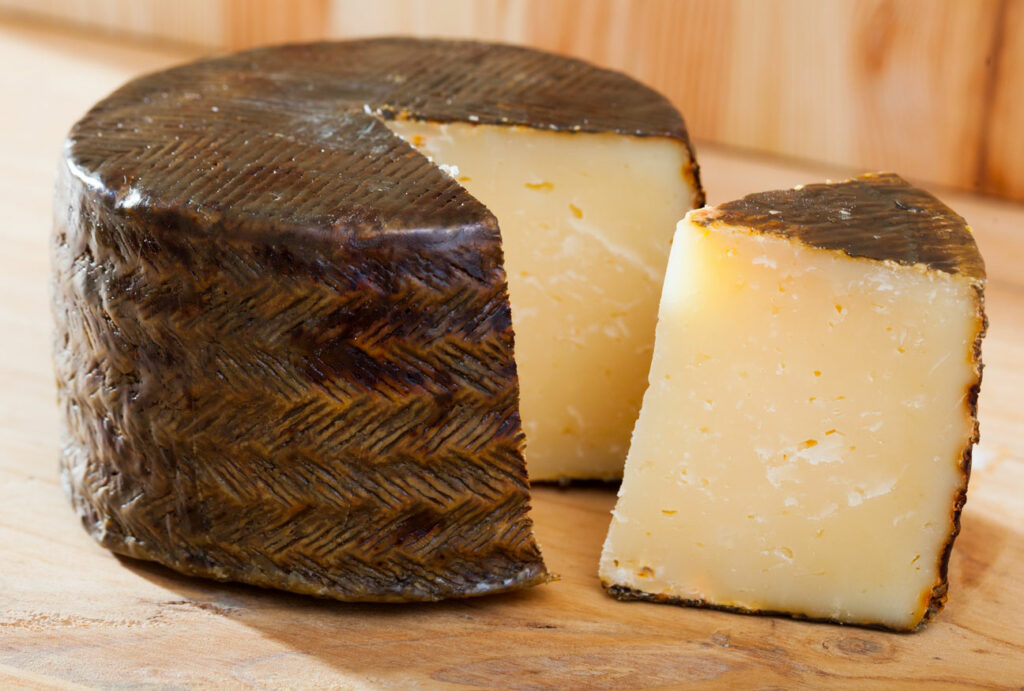 What is manchego? Manchego is a semi-firm sheep's milk cheese from the La Mancha region…
What is gorgonzola? Gorgonzola is a crumbly soft to firm Italian cheese with distinct blue…