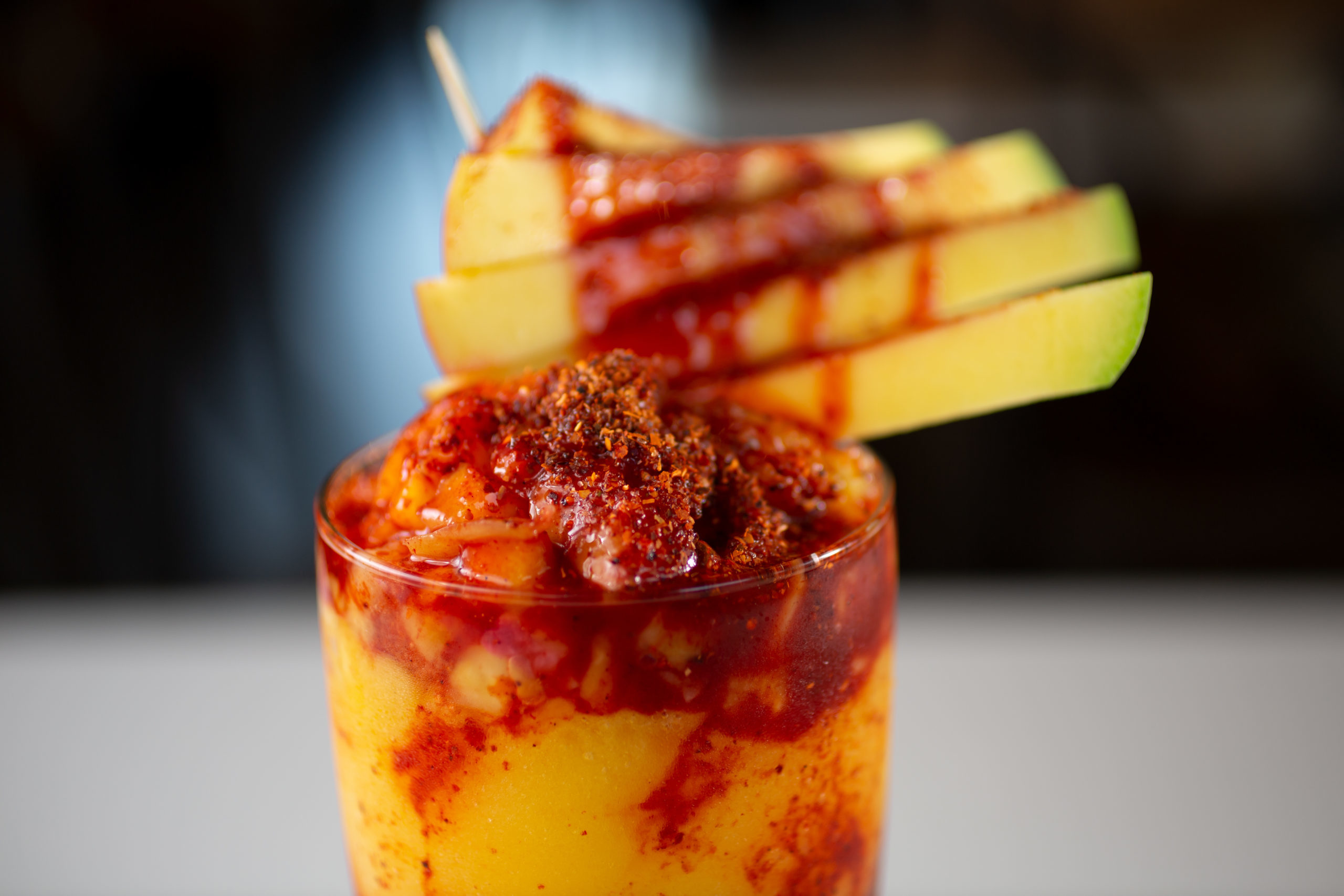 A mangonada (a.k.a. chamango, chamoyada and mangoneada) is a blended frozen Mexican drink primarily made of mangoes and chamoy. Its bold sunset colors of orange and deep reds are a visual representation of its bold mix of sweet, sour and spicy flavors. Because of its cold and refreshing nature, mangonadas are most often enjoyed in the summertime or in hot weather.
Origin
The origin of the mangonada is a bit hazy. It is said to be invented on the streets of Mexico in the 1990s, just a few years after chamoy became widespread in Mexico. (The mangonada paleta is said to have been invented around this time as well.) The owners of Los Mangos in Chicago, IL claim to have been one of the first to sell the icy drink in retail in the late 2000s. Back then, they were playing with ingredients from their former candy store and ended up with a beverage packed with nostalgic Mexican flavors and Instagram-friendly colors, which became a local hit. In the 2010s, the mangonada became widespread in the US.
What is a mangonada made of?
The essential flavors of mangonadas are captured by the chamoy and mangoes, which is why it is frequently called chamango as well. Additionally, it traditionally includes lime juice, Tajin (a chili lime seasoning) and tamarind (often as a garnish on a stick or straw).
Is drinking a mangonada healthy?
Mangonadas contain a healthy serving of mangoes, which is high in nutrients, especially vitamin C. However, because of its high sugar content, it should be enjoyed in moderation.
What does it taste like?
Drinking a mangonada is like drinking a refreshing mango slush, but with a kick. The blended mango and ice makes it sweet and cold…like most slushies. However, the chamoy and tajin add savory flavors adding a combination of salty, tart and spicy accents.
What flavors does it come in?
Mangonadas come in many different flavors and variations. Some of the most popular flavors offered by mangonada shops include:
mango (traditional)
strawberry
watermelon
pineapple
orange
lemon
tamarind
soursop
Where can I get mangonadas?
There are many mom-and-pop shops that serve this mouthwatering slushie, especially in areas with large Mexican communities like Los Angeles, Chicago and Houston . Several chains like Cancun Juice in Orange County and the Texas-based company Zero Degrees also known to make this spicy blended beverage. Click on the map below to find the closest place that makes mangonadas near you.
How can I make a mangonada?
Mangonadas are quick and simple to make, as long as you have a good blender. Besides that, it's all about making it fun and eye catching.
Mangonada
Ingredients
1 cup chopped mango (about 1 large mango) + extra for garnish (optional)
2 tablespoons lime juice (about 1/2 lime)
12 ice cubes
chamoy sauce (either make your own or pre-made)
tamarind stick for garnish (optional)
Instructions
Put mangoes, lime juice and ice in the blender and blend until smooth.
Coat inside of glass with chamoy (ideally in a spiral pattern). Then pour blended mixture.
Top with extra chopped mangoes. Add more chamoy on top and sprinkle tajin as desired.
Add tamarind stick (or extra mango slices) as a garnish. Enjoy!
Recommended Products
Glutto earns a tiny commission from qualifying Amazon purchases.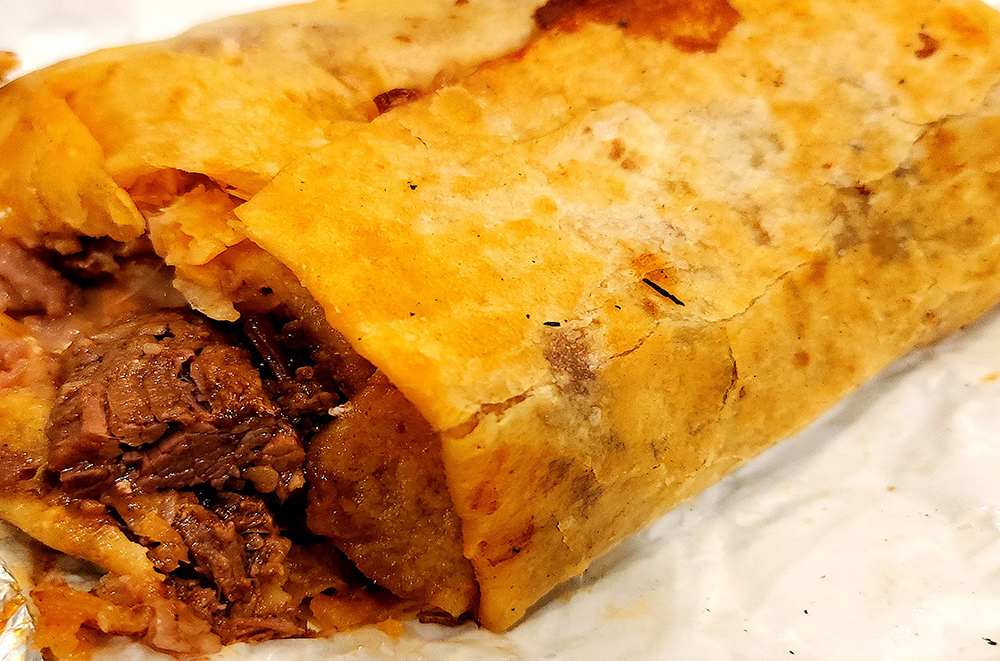 With the creation of the quesabirria and birria taco, the birria burrito. was inevitable. This…