Pad see ew (also seen as pad see eiw) is a traditional Thai dish made of flat stir-fried noodles, gai lan (Chinese broccoli) and a choice of pork, beef, chicken or shrimp. It is flavored with a mix of soy sauces and oyster sauce.
"Pad" means "stir fried" and "ew" means soy sauce (not gross ;)), so it translates to "fried soy sauce."
What does pad see ew taste like?
The flavor primarily comes from a mix of light soy sauce, dark soy sauce and oyster sauce. This provides the noodles, broccoli and meat with a sweet & salty flavor profile.
Is pad see ew supposed to be spicy?
It is not made to be spicy since it doesn't traditionally contain chili peppers. However, because Thai restaurants often provide a small dish or carousel holding an array of chilies and chili sauces, you are welcome to add any amount of heat you wish.
Pad see ew vs. pad thai
This noodle dish is made with wider rice noodles than pad thai. It is also slightly sweeter than pad thai since it uses a mix of light soy sauce and dark soy sauce (rather than fish sauce) plus oyster sauce which gives it a richer sweet & savory flavor.
They are both relatively healthy since they contain a balance of rice noodles, vegetables and protein.
Pad see ew vs. pad kee mao (drunken noodles)
It's actually more similar to pad kee mao, commonly known as "drunken noodles." They both use flat rice noodles, soy sauce and oyster sauce.
However, it uses both light and dark soy sauce. Pad kee mao, on the other hand, tends to use dark soy sauce, fish sauce and chili sauce which makes it spicy. Also, pad kee mao primarily uses Chinese broccoli while pad kee mao tends to use a wider variety of vegetables.
Where can I get it?
You can get this sweet and savory noodle dish at most Thai restaurants, often found in menus next to/near pad thai. Here are some places throughout the country where you can try it.
How can I make it at home?
You can make pad see ew using a few ingredients available at most large supermarkets and local Asian markets. Follow this simple recipe to enjoy this Thai dish whenever you like.
pad see ew
a slightly sweeter, non-spicy alternative to pad thai
Ingredients
Noodles
5 ounces dried wide rice noodles
Sauce
2 tablespoons oyster sauce
2 tablespoons dark soy sauce (Note 2)
1 teaspoon light soy sauce (can use regular soy sauce)
1 teaspoon sugar
1 tablespoon water
Stir fry
2-3 tablespoons vegetable oil (to coat inside bottom of wok)
2 cloves garlic (chopped)
1 cup protein (beef, chicken, or tofu)
1 large egg
3 stems Chinese broccoli (chopped - bite size)
Instructions
Cook noodles according to instructions on box/packet.
Mix all "Sauce" ingredients until fully incorporated.
Coat wok with 1 tablespoon oil and place on high heat.
Add garlic to wok and heat until fragrant (about 15-25 seconds).
Add protein and mix for about 2 minutes.
Add Chinese broccoli and mix until protein is nearly cooked.
Clear a hole in the middle of the wok. Crack open an egg and scramble. Mix with other ingredients, then set aside in a separate bowl.
Coat wok with oil. Add noodles and sauce to wok and mix until noodles are soaked brown 1-2 minutes. (Add water if noodles are too sticky.)
Add back all ingredients in wok and gently mix.
Plate and serve. Enjoy!
Recommended Products
Glutto earns a tiny commission from qualifying Amazon purchases.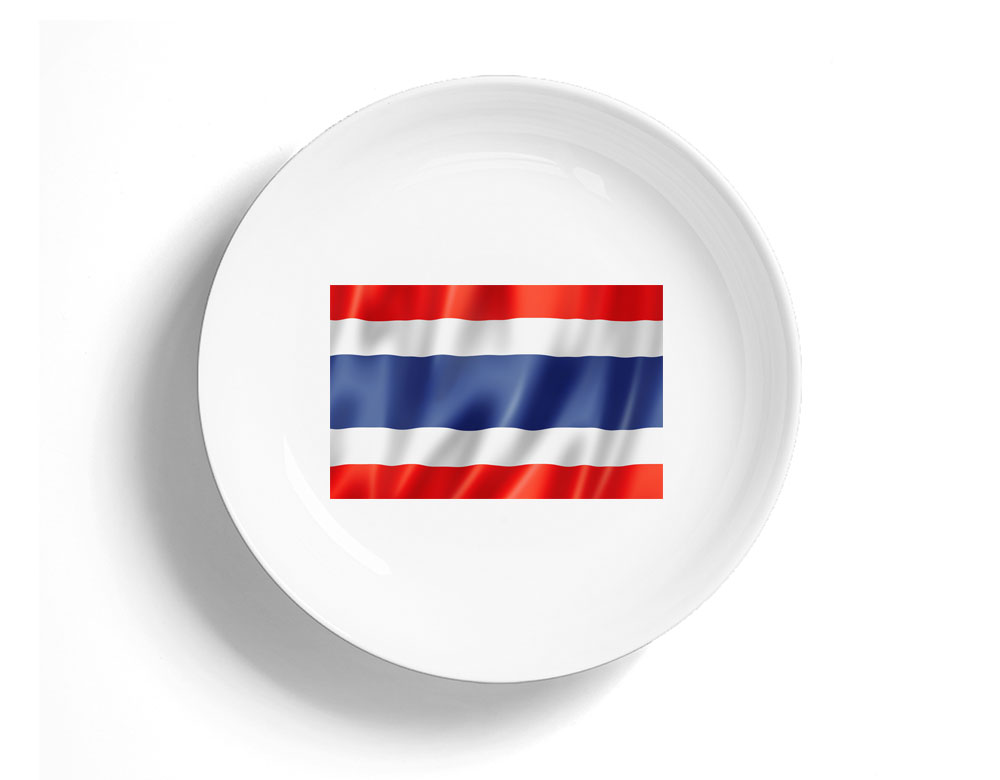 Love Thai food, but are unfamiliar with the Thai language? Then you'll need to learn…