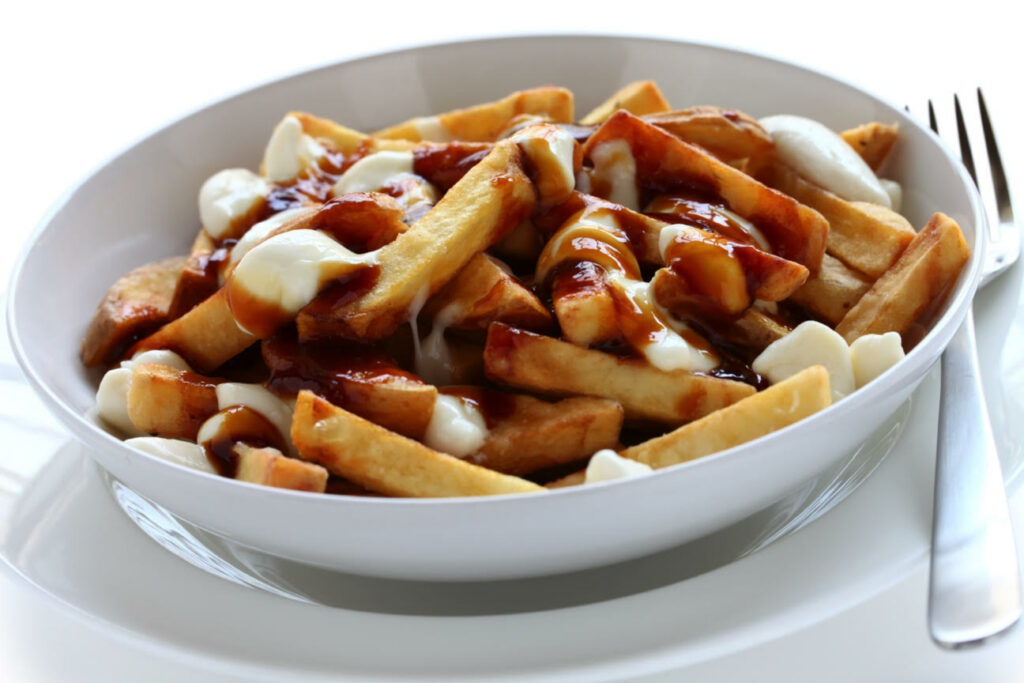 Tired of the same ol' French fries and ketchup? Why not try the national dish of Canada? Poutine.
Poutine is a Canadian French fry dish traditionally made with French fries topped with cheese curds and gravy.
Where did it originate?
Poutine was invented in the 1950s in Quebec. There are multiple origin stories for this gravy-laden snack, but one that is the most commonly accepted. As the story goes, in 1957, a diner asked the owner of the restaurant Le Lutin qui rit in Warwick to add cheese curds to their fries and voila—poutine was born.
However, Le Roy Jucep (a restaurant in Drummondville) actually registered a trademark for the version of poutine that is most commonly served today, gravy-covered fries and cheese curds.
Is it vegetarian or vegan?
Traditional Canadian poutine is vegetarian because it doesn't contain any meat. However, it is not vegan because it contains cheese curd and some recipes call for beef stock.
What type of cheese is used in poutine?
The cheese used in poutine is actually cheese curds. What are cheese curds exactly? Well, they are pieces of curdled milk that have yet to be processed and aged. They can be viewed as baby cheddar in its earliest stages of formation. The cheddar is so young that it has a very mild taste and slightly rubbery texture, like mozzarella balls.
What if you don't have cheese curds? If you can't get your hands on cheese curds right away, you can use chunks of whole milk mozzarella as a substiute.
Where can I get poutine?
Many places that specialize in pomme frites or in different types of fries often serve poutine. Explore this interactive map to find a location near you.
Know of other places that serve poutine? Add them to the comments below!
How can I make poutine?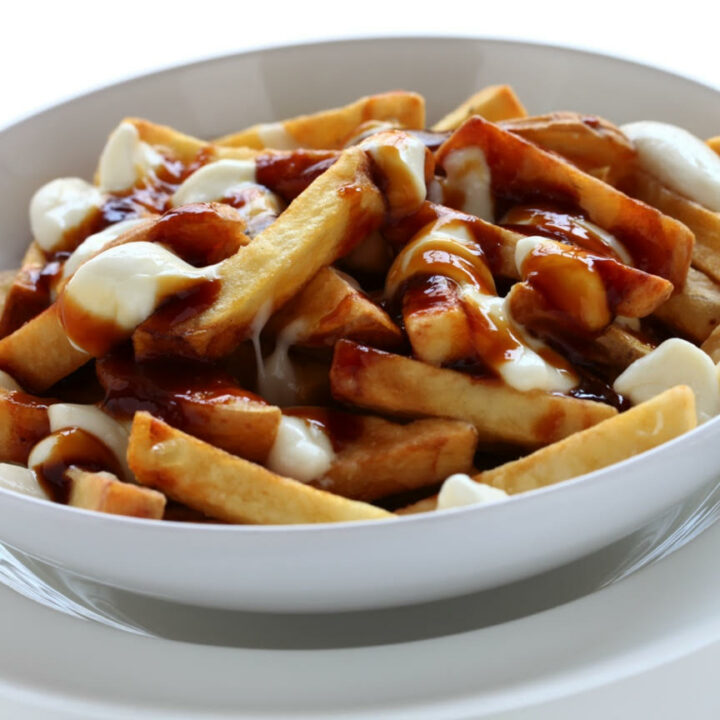 Poutine
The simplest recipe for Canadian gravy & cheese fries
Ingredients
1 pack fries
1 cup cheese curds
2 cups gravy
Instructions
Prepare the fries and gravy according to the directions.
Top the cooked fries with the cheese curds and cover with hot gravy.
Enjoy!
Recommended Products
Glutto earns a tiny commission from qualifying Amazon purchases.
Discover more about fries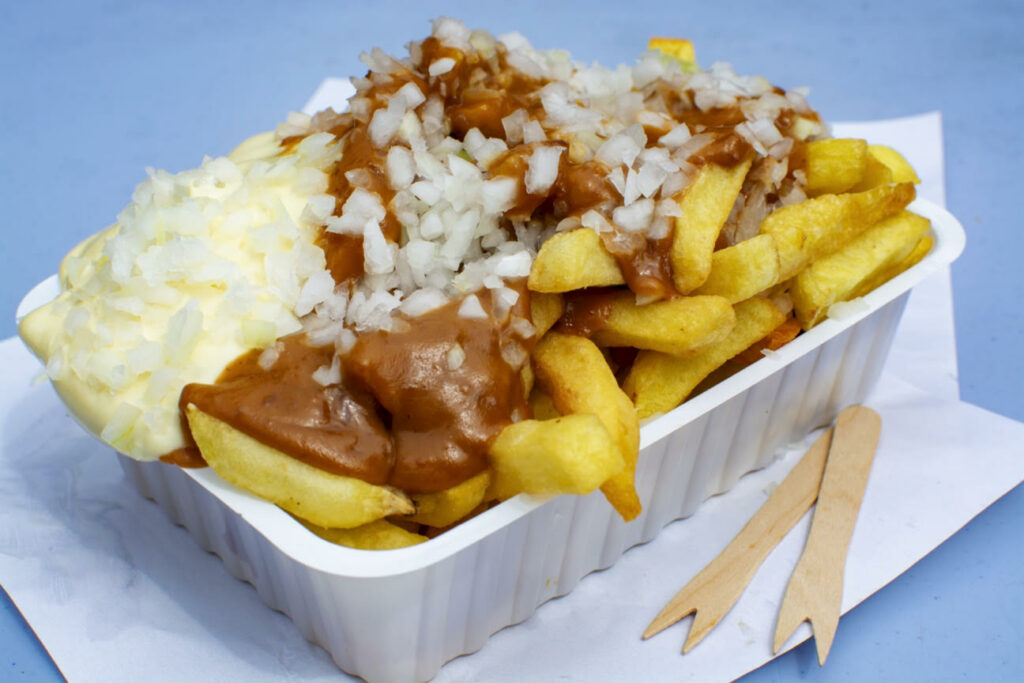 Patatje oorlog (a.k.a. friet oorlog, war fries or war chips) are an Indo-Dutch street food…