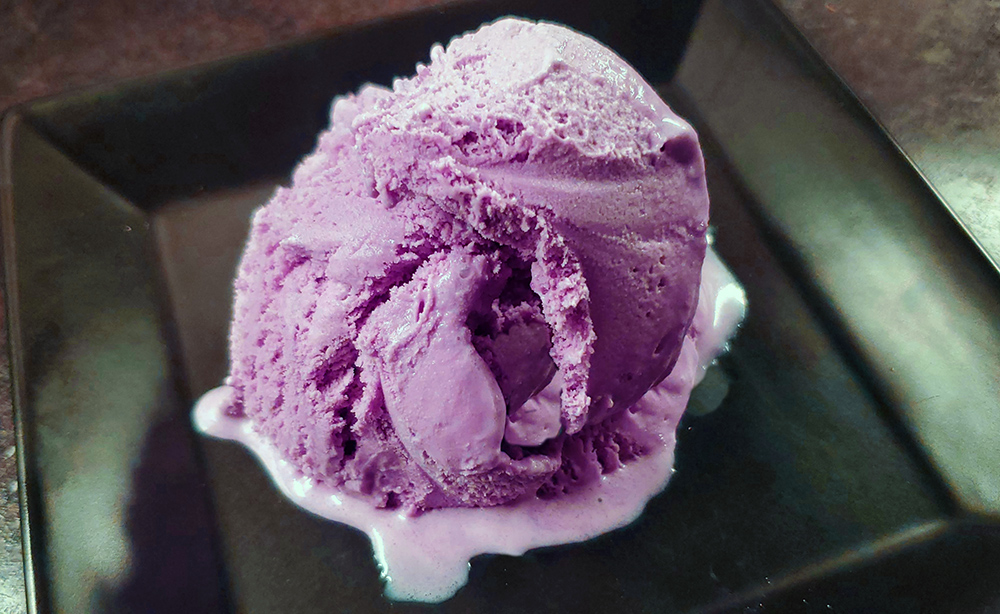 Ube ice cream is the most popular type of ube dessert across the world. While ube halaya (purple yam jam) is the most traditional ube dessert in the Philippines, the ice cream version of ube is definitely the most well-known for the obvious reason—everyone likes ice cream (well, those who can eat ice cream anyway).
Origin of Ube Ice Cream
The origin of this purple yam-based ice cream is said to have come from a recipe printed in 1922. It has since been made popular over the decades by the Philippine ice cream brands Arce, Magnolia and Selecta. While all three brands are prevalent in the Philippines, you can find Magnolia and Selecta ice cream sold in select international markets around the globe.
However, many other ice cream brands now make their own ube-infused ice cream, from artisan ice cream shops to the American grocery chain, Trader Joe's. So, if you are looking to try this unique purple ice cream for the first time, chances are, you can try it at your nearest gourmet ice cream shop or international supermarket. Otherwise, you can scroll down to the recipe below and make it at home.
Related Desserts
Ube ice cream is an essential ingredient of, arguably, the Philippines' most iconic dessert, halo-halo. You can find this dessert served in many dine-in Filipino restaurants. It is similar to an ice cream sundae, but with most ingredients native to the Philippines. You can't have an authentic halo-halo without a full scoop of this purple ice cream at the top.
Naturally, ube-infused ice cream is also a main ingredient of ube milkshakes. Just like chocolate or vanilla milkshakes, ube milkshakes are blended from ice cream. An incredibly quick way to make one of these deserts at home is to blend 3 scoops of purple yam-based ice cream (just pick some up from the store or your nearby Filipino restaurant) with a cup of milk until it's smooth…Presto! You have yourself an ube milkshake!
Where to get Ube Ice Cream
You can find ube ice cream in most large supermarket chains and specialty grocery stores under the Magnolia and Selecta brands. It is also a common dessert served at most Filipino restaurants and specialty ice cream shops. Click on the map below to find locations that serve this purple ice cream near you.
How to Make Ube Ice Cream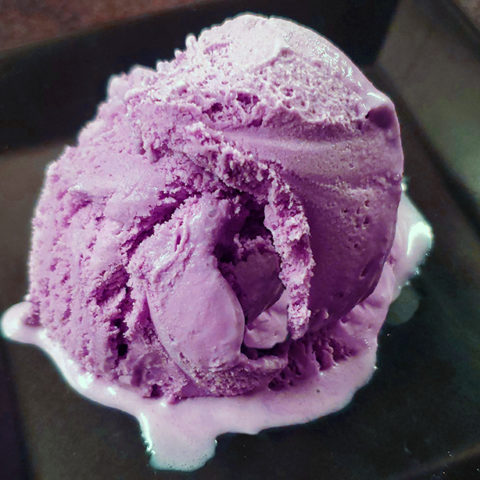 Ube Ice Cream
Ingredients
10 ounces condensed milk (one 10-ounce can)
5 ounces ube jam
4 teaspoons ube extract
1½ teaspoons vanilla extract
2 cups heavy cream
Instructions
In a large bowl, stir all the ingredients except for the heavy cream (condensed milk, ube jam, ube extract, vanilla extract) until uniformly mixed.
In a separate container, whip the heavy cream to stiff peaks.
Take a large spoonful of whipped cream and gently fold into the ube mix. Then gently pour the ube mix into the rest of your whipped cream and fold all the ingredients until combined.
Cover the mixture with a plastic wrap and freeze overnight.
Unwrap your ice cream and scoop it into a small bowl. Enjoy!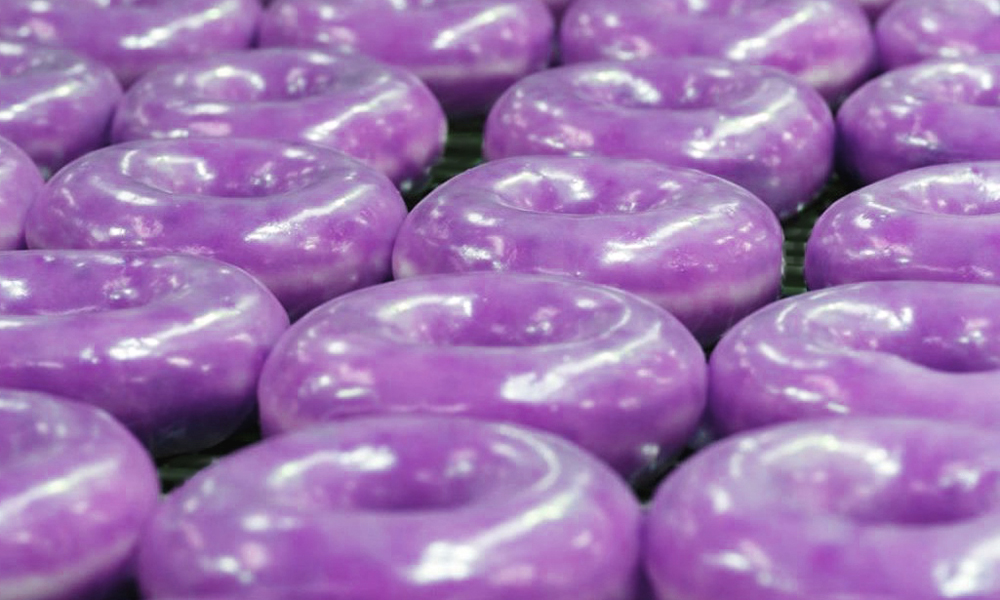 Ube donuts (also ube doughnuts) have gained prominence as international flavors became more sought after…