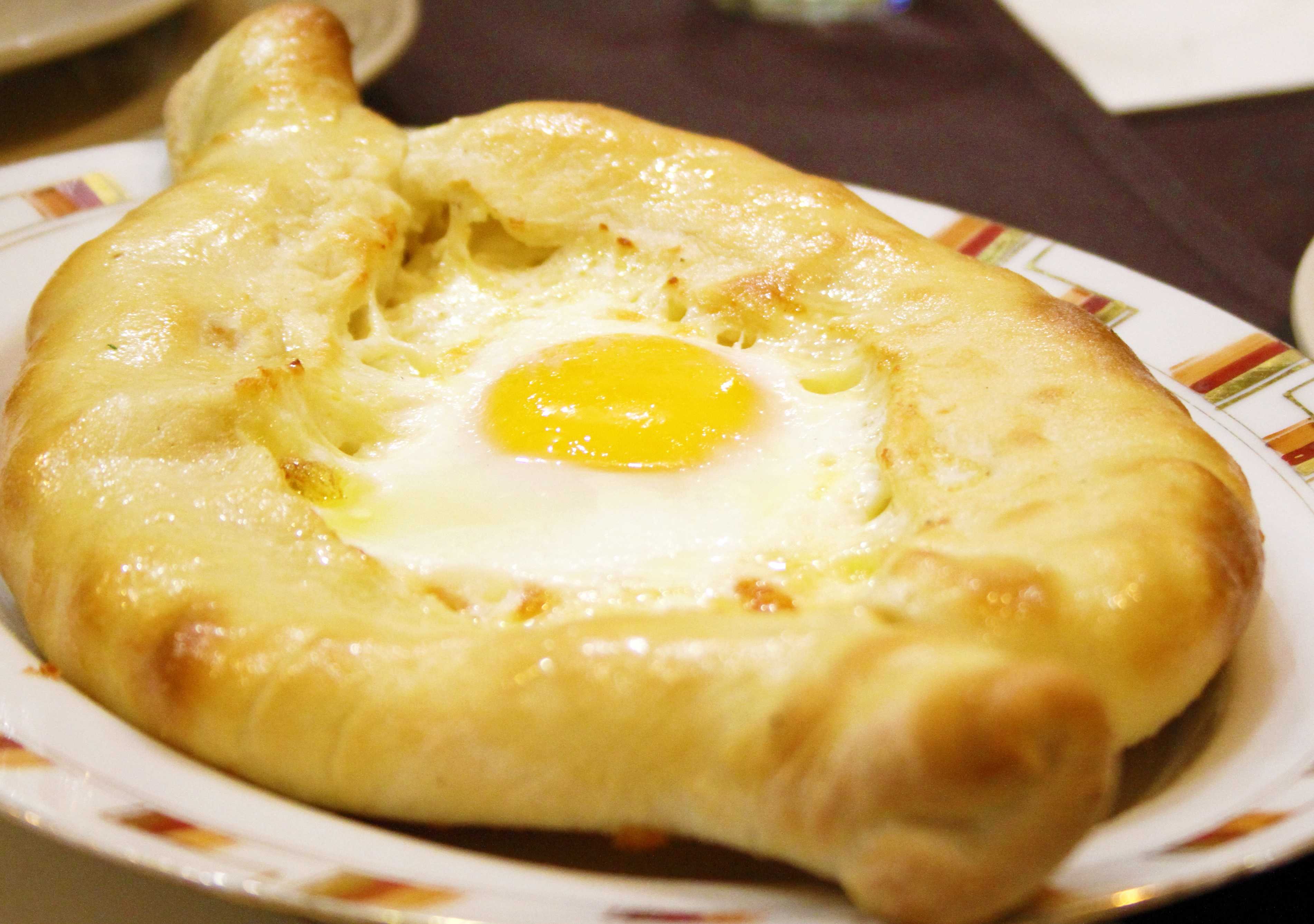 What is khachapuri?
Khachapuri, specifically the Adjarian (Acharuli/Adjaruli) variation, is a boat-shaped bread filled to the brim with melted cheese and topped with a sunny-side-up egg. It's also known as a "cheese boat" or "cheeseboat."
This nautical-shaped bread is said to have been invented by the Lazi, the indigenous people of the coastal regions of Georgia and Turkey. The bread is supposed to symbolize the boat, the cheese acts as the sea and the egg yolk represents the sun. (Yes, it's a bit odd that the sea and the sun are inside the boat, but just go with it.)
Other variations of this Georgian bread include
Imeretian/Imeruli khachapuri: circular and flat, this variant is cheese-filled and is the most common type
Achma khachapuri: think of lasagna but in bread form; it's layers of dough interspersed with cheese
Penovani khachapuri: R\resembling a calzone, this flaky version is made with puff pastry
Beyond its undeniable deliciousness, khachapuri holds a special place in Georgian culture. It's not just food; it's a reflection of the country's rich history, its people's resilience, and their love for life. In Georgian feasts, known as "supras", khachapuri often takes center stage, accompanied by traditional songs, dances, and toasts.
Having made a mark in Georgian tradition, khachapuri has also found a place in the culinary repertoire of neighboring countries, especially as a popular street food.
All these styles of cheese-stuffed bread originated in the country of Georgia and are a popular type of street food and appetizer in many post-Soviet states including Armenia and Russia.
Where can I get khachapuri?
This Georgian cheese-filled bread can be found at most Georgian restaurants.  Here are some Georgian restaurants that serve various types of this bread.
While it originates from Georgia, khachapuri's fame has traveled far and wide and can be found at most Georgian (and some Russian) restaurants. However, if you're specifically looking for the "cheese boat" version, make sure the restaurant specifically serves the Adjarian (Acharuli/Adjaruli) variation. If you're in the U.S and your palate is yearning for a taste, here are some spots known for their authentic preparation: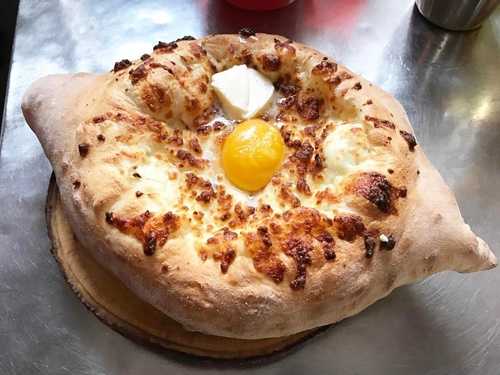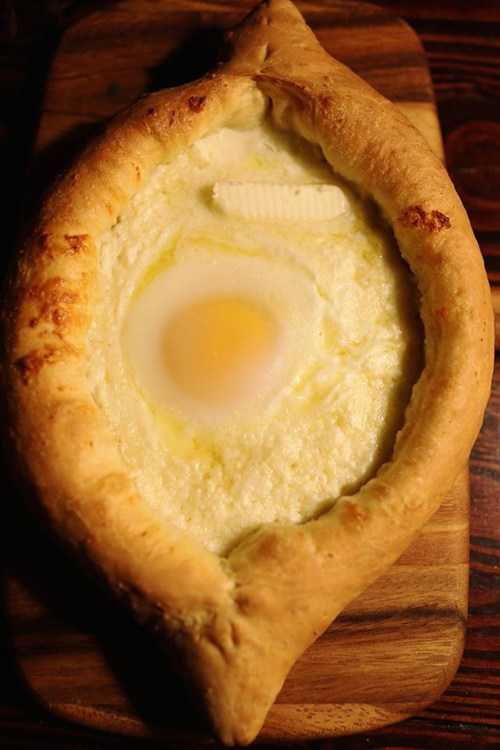 Portland, OR:

Kachka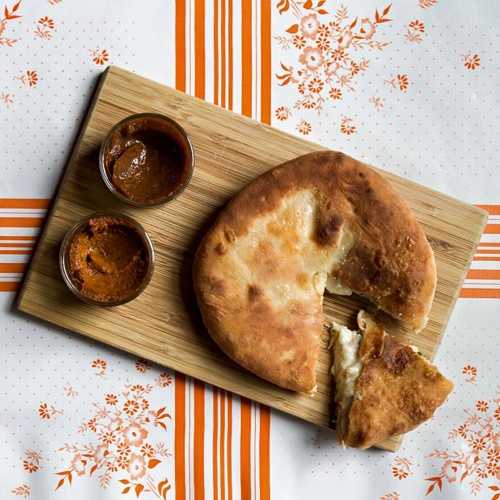 Looking for more places that serve these Georgian cheese boats? You can find them on Glutto right here.
How can I make khachapuri?
Authentic Adjarian khachapuri can take over a couple hours to make from scratch. However, here is a quick alternative recipe that takes less than an hour and is just as delicious if you're too hungry to wait.
khachapuri (Georgian cheese boats)
Ingredients
1 package pre-made raw dough (e.g. Trader Joe's pizza dough)
1 1/2 cups mozzarella cheese (shredded)
1 1/2 cups feta cheese (crumbled)
3/4 cup plain yogurt
2 large eggs (beaten)
4-6 large eggs (in shells)
1 tablespoon kosher salt
flour (to help form dough)
Instructions
Open packaging of pre-made dough and let dough rest at room temperature for 30 mins
Pre-heat oven at 450°F
Mix the cheeses, yogurt, eggs and salt in a bowl
Form "boats" according to the video below.
Fill the "boats" with the cheese and egg mixture leaving enough room for an egg on top (don't add egg yet)
Crack open an egg and beat to create an egg wash; brush egg wash on edges of the cheese-filled "boats"
Put "boats" in the oven for 15 mins (or until crust begins to brown)
After removing the "boats" from the oven, use a spoon to create a dent in the center of the cheese; crack open an egg add add one to each dent
Return "boats" to the oven for 6-8 minutes (or until golden brown)
Serve and enjoy!
In a world bursting with diverse cuisines, khachapuri stands out not just as a dish but as an experience. It encapsulates the warmth of Georgian hospitality, the richness of its culture, and the depth of its history. Whether you're savoring it in a restaurant, on a Georgian street, or in the comfort of your home, khachapuri promises a journey that goes beyond taste, straight to the heart.
More on cheesy & regional food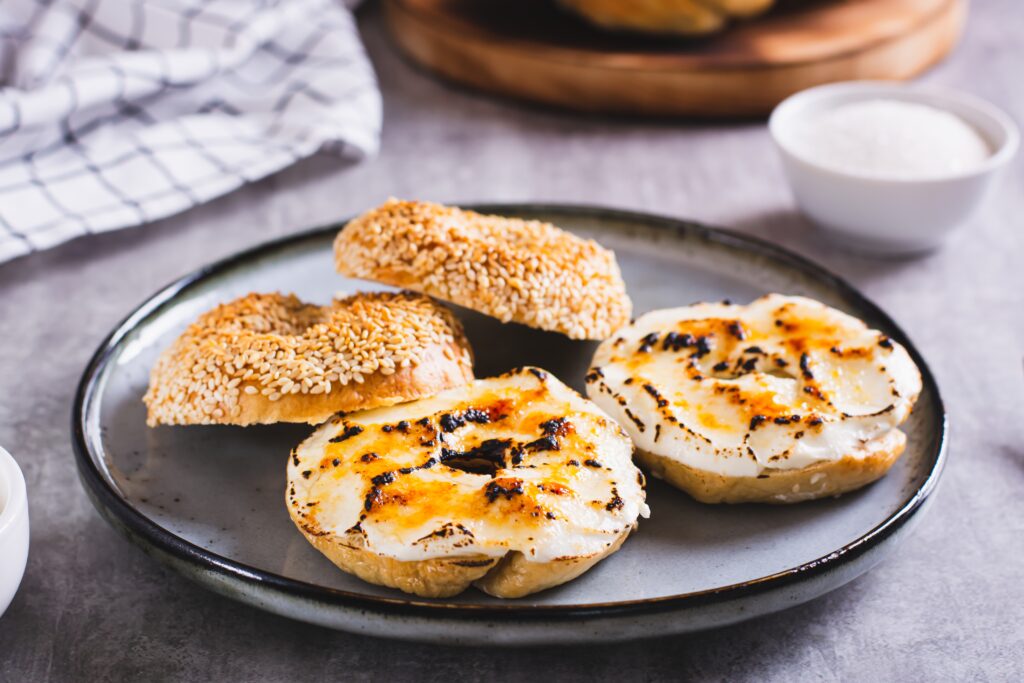 The creme bruleegle (a.k.a. creme brulee bagel) has entered the captivating world of food innovation….
Nevada regional foods Nevada is a state of extremes, from its hot arid deserts to…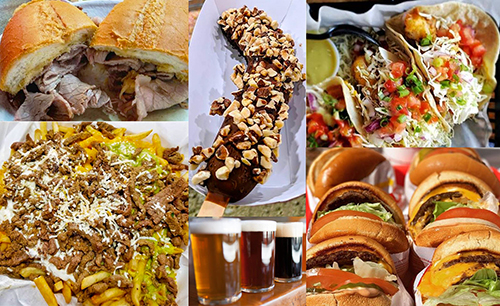 What food is Southern California (LA, San Diego, the OC and surrounding areas) known for? …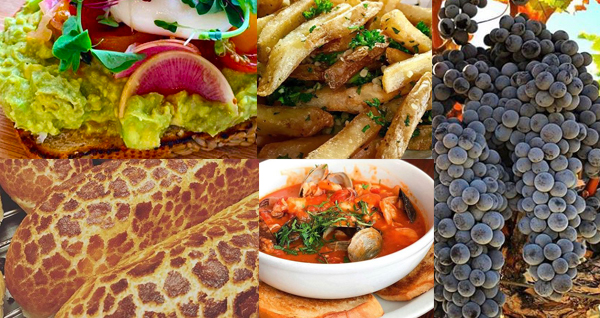 What are Northern California and Bay Area regional foods? Since California is so large and…
Oregon regional food Oregon, generally known by outsiders as the land of forests and hipsters,…
What regional foods are unique to the state of Washington? Located up in the Pacific…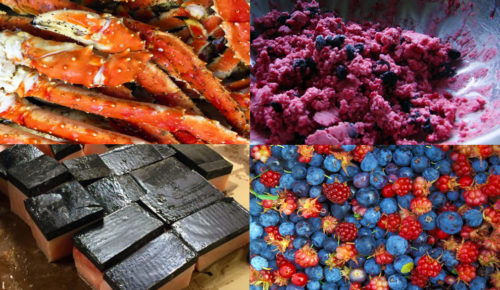 Alaskan regional food Alaska, the largest state in the US, also has the longest coastline…