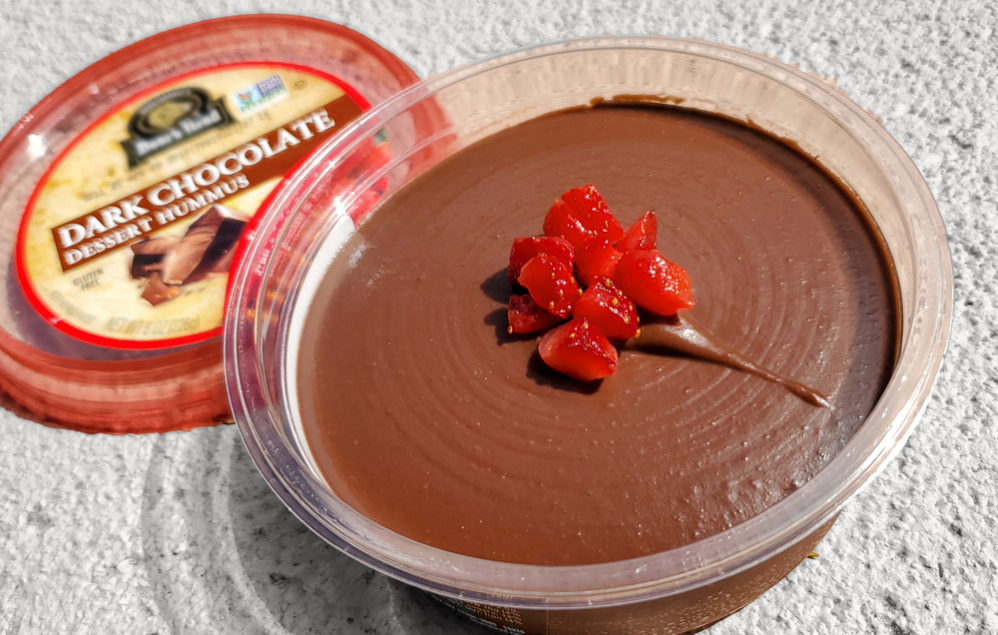 Where can I get it? | How can I make it?
What is sweet hummus?
As you may know, hummus (alternatively spelled "hommus" or "houmous') is a savory Mediterranean spread primarily made of mashed chickpeas (a.k.a. garbanzo beans). Sweet hummus, which is also commercially known as "dessert hummus," is a chickpea-based spread with a sweetened flavor. These sweet flavors typically include: brownie batter, cookie dough, vanilla and chocolate.
Sweet hummus is a relatively new creation. Recipes of this sweetened classic started popping up in blogs around 2009. It took a few years for this trend to catch on when a startup dessert hummus business featured their dessert hummus flavors on Shark Tank in 2015.
Some of the prevalent companies in the dessert hummus space include:
Boar's Head
Delighted by Hummus
HOU
Lantana
Lilly's
Marketside
Tribe Hummus
Because hummus is known as a health food, sweet hummus is generally viewed as a "healthy snack" as well. It is generally vegan and gluten-free. However, keep in mind that some types of sweet hummus possibly contain quite a bit of sugar or sweeteners making it less healthy than you may have originally assumed. In order to know for sure whether or not the dessert hummus you're eating is actually healthy, you'll have to do your own due diligence and check the nutrition facts, or control the ingredients by making it yourself (see recipe below).
How does sweet hummus taste?
Sweet hummus might sound a bit jarring at first since you're taking a savory food and making it dessert-like. But, it's one of those "don't knock it till you've tried it" foods. Chickpeas themselves have a delicate nutty flavor. Because of their neutral flavor profile, chickpeas work well in combination with other flavors…even sweet ones. Sweet hummus is known to have the same consistency as traditional hummus, with a mild taste and sweetness that varies based on the ingredients.
As you can guess, this sweeter version of hummus doesn't quite pair as well with the same foods as traditional savory hummus, especially veggies. So what does sweet hummus pair well with? Well, it is most commonly used as a dip or spread for: fresh fruits, cookies, graham crackers, biscuits, donuts, pretzels and cinnamon pita chips.
Where can I get it?
You can find different types of sweet hummus or dessert hummus at many local health and gourmet food stores…as well as nationwide stores like Target and Whole Foods.
How can I make it?
You can make sweet hummus really easily. All you need to do is put the ingredients in a food processor. Here's a super simple recipe for dark chocolate hummus that you can follow and modify to your liking.
Special Tools
Ingredients
dark chocolate hummus
2 cups chickpeas a.k.a. garbanzo beans (rinse & dry)
1/2 cup melted dark chocolate
1/2 cup milk (soy, almond, cashew, pea, etc; adjust amount for preferred texture)
1 tablespoon vanilla extract
1/2 teaspoon sea salt
food for dipping (pick one…or a few)
sliced apples
strawberries
pretzel sticks/crackers
cookies/biscuits
Directions
First, put all the dark chocolate hummus ingredients in the food processor.  Turn on food processor and mix all ingredients evenly.
Serve with selected foods for dipping and enjoy!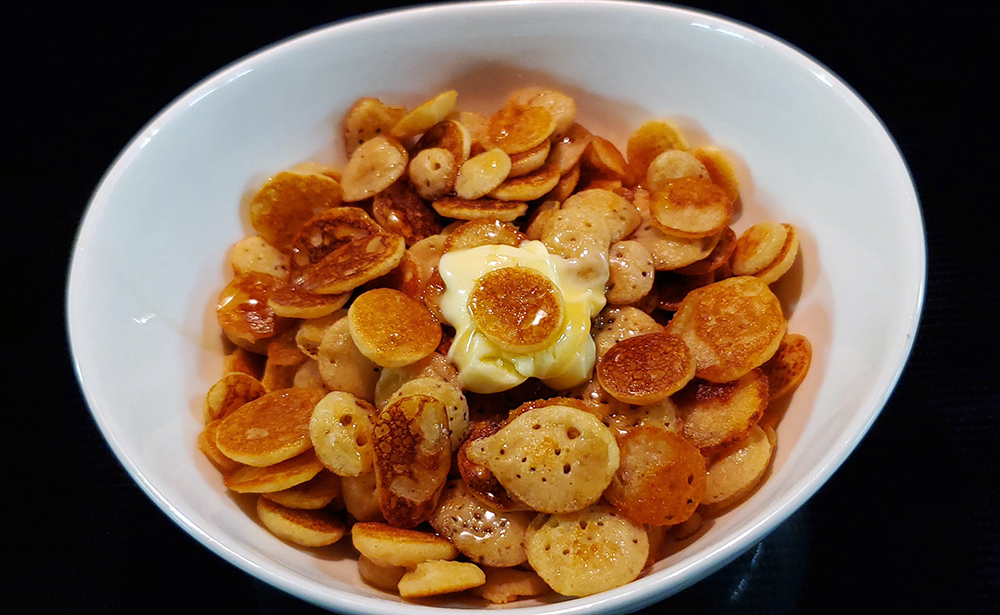 What is it? | How do I make it? What is pancake cereal? Pancake cereal…