What is edible raw cookie dough?
This is not the same kind of dough you used to lick out of your parents' mixing bowl when you were a kid.  In other words, "this ain't yo mama's cookie dough."  Instead, it is a safe-to-eat version specifically made to be eaten raw while avoiding the dangers of raw eggs and flour.  Some places use pasteurized eggs, while others eliminate eggs and dairy completely making them vegan.
Some places even serve cookie dough sandwiches: raw batter sandwiched between two baked cookies…forming a cookie inception if you will.
Where can I get it?
Safe-to-eat raw cookie dough has been around for decades, but has only recently found widespread popularity. You can find this 100% edible raw dessert at these places.
Miami, FL:

Dough
New York, NY:

DŌ
Looking for more places that serve cookie dough that you can safely eat?  You can find them on Glutto right here.
How can I make edible raw cookie dough?  
Making cookie dough that is safe to eat is probably one of the easiest desserts you can make since you're primarily mixing the ingredients together while completely eliminating the baking process.  Follow this recipe, which you can save on Glutto here. The most important things to keep in mind are 1) making sure the flour is properly heated so it is safe for consumption and 2) mixing all the ingredients in the proper order so you can achieve the best doughy texture.
edible raw cookie dough
Ingredients
1/4 cup brown sugar (tightly packed)
5 tablespoons flour (microwaved 1 min – mix every 15 seconds, or until 160°F)
2 tablespoons butter (room temperature)
2 tablespoons chocolate chips (white, milk or dark)
1 tablespoon milk (whatever you prefer—cow's milk, almond, soy, etc.)
1/4 teaspoon vanilla extract
2 pinches salt
Instructions
In a large bowl mix the sugar, butter, vanilla and salt with the mixer (or by hand).
Mix in the milk, then slowly mix in the heated flour to create the texture of cookie dough.
Add the chocolate chips until evenly mixed. Enjoy!
Recommended Products
Glutto earns a small commission from qualifying Amazon purchases.
More desserts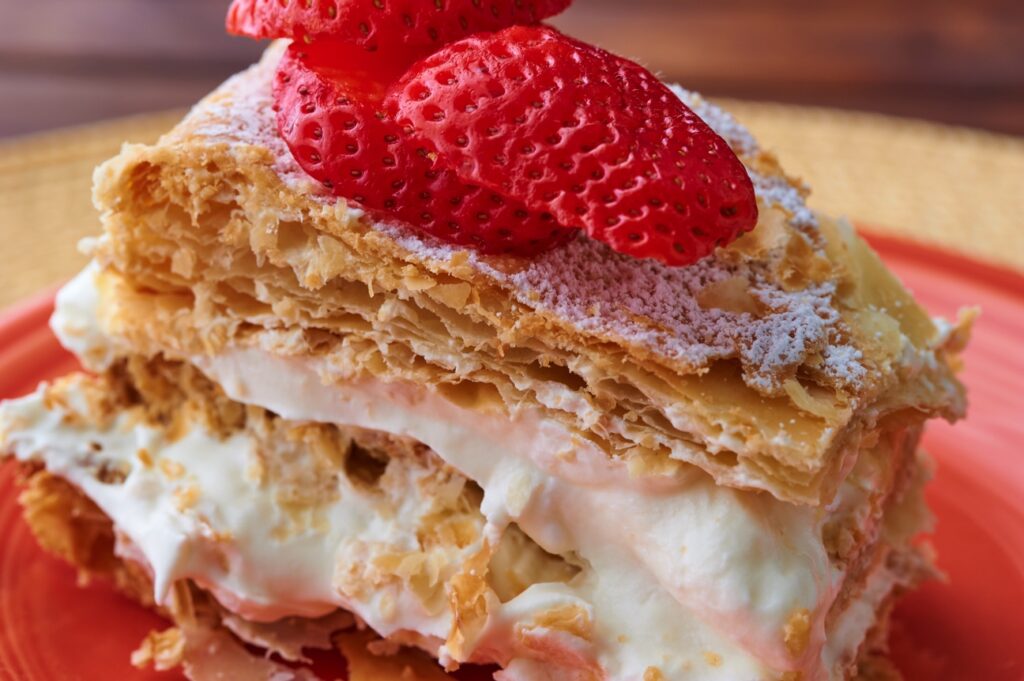 What is milhojas? Milhojas (a.k.a. mil hojas) is a traditional Latin American pastry made with…