What is an elote?
An elote (pronounced eh-LOH-teh) is a popular Mexican street food made of grilled corn on the cob peeled from the husk and covered in savory condiments that traditionally include: crema (sour cream), mayonnaise, lime juice, butter, cotija cheese, chili powder and salt. These savory toppings provide a perfect complement to the sweet corn. This grilled Mexican street corn is commonly served on a stick or with the husk (which is used as a handle), but sometimes they are served in a cup or bowl known as "elote en el vaso" or "esquite" with the kernels cut from the cob and mixed with traditional ingredients.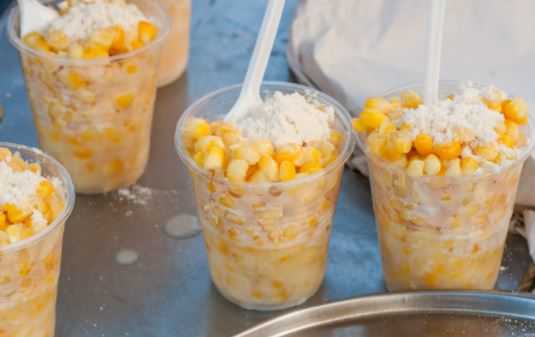 esquites (Mexican corn in a cup)
What toppings can be used for elotes and esquites?
lime juice: adds tangy flavor to sweet corn
butter: gives a buttery flavor; helps other toppings to adhere to the corn
crema/sour cream: provides a rich creaminess; also helps other toppings to adhere to the corn
hot sauce: adds heat and flavor to seasoning mixture
cilantro: adds fresh, herbaceous flavor to the seasoning mixture
epazote: adds a unique flavor to the seasoning mixture
tajin seasoning: popular Mexican seasoning blend of chili powder, lime, and salt; adds a spicy, tangy flavor
queso fresco/cotija cheese: crumbly, mild cheese commonly used as a topping
chopped onions: adds crunch and flavor to seasoning mixture
bacon: crumbled bacon adds a smoky, savory flavor
garlic: adds depth and complexity
chipotle powder: adds a smoky, spicy flavor
What are the different variations of elotes?
Certain places have taken elotes to the next level by adding crushed chips like Doritos, Tostitos, Takis and Flamin' Hot Cheetos…
Swirl Fiesta
A place in Tijuana, Mexico jumped into the deep end and created el "elote unicornio" (unicorn elote) made with pink mayo and colored sprinkles…
The owner of this pizza place in Brooklyn loved elotes so much he invented the "elote pizza."
Where can I get it?
Elotes are sold by many Mexican food vendors and are a popular food item at local county and street fairs. Here are some places where you can get elotes all year round.
Looking for more places that serve elotes? Check out our interactive map for additional suggestions.
How can I make it?  
Elotes are really easy to make. The most important thing is to make sure your corn is sweet and fresh. Here's a simple recipe you can follow and save on Glutto.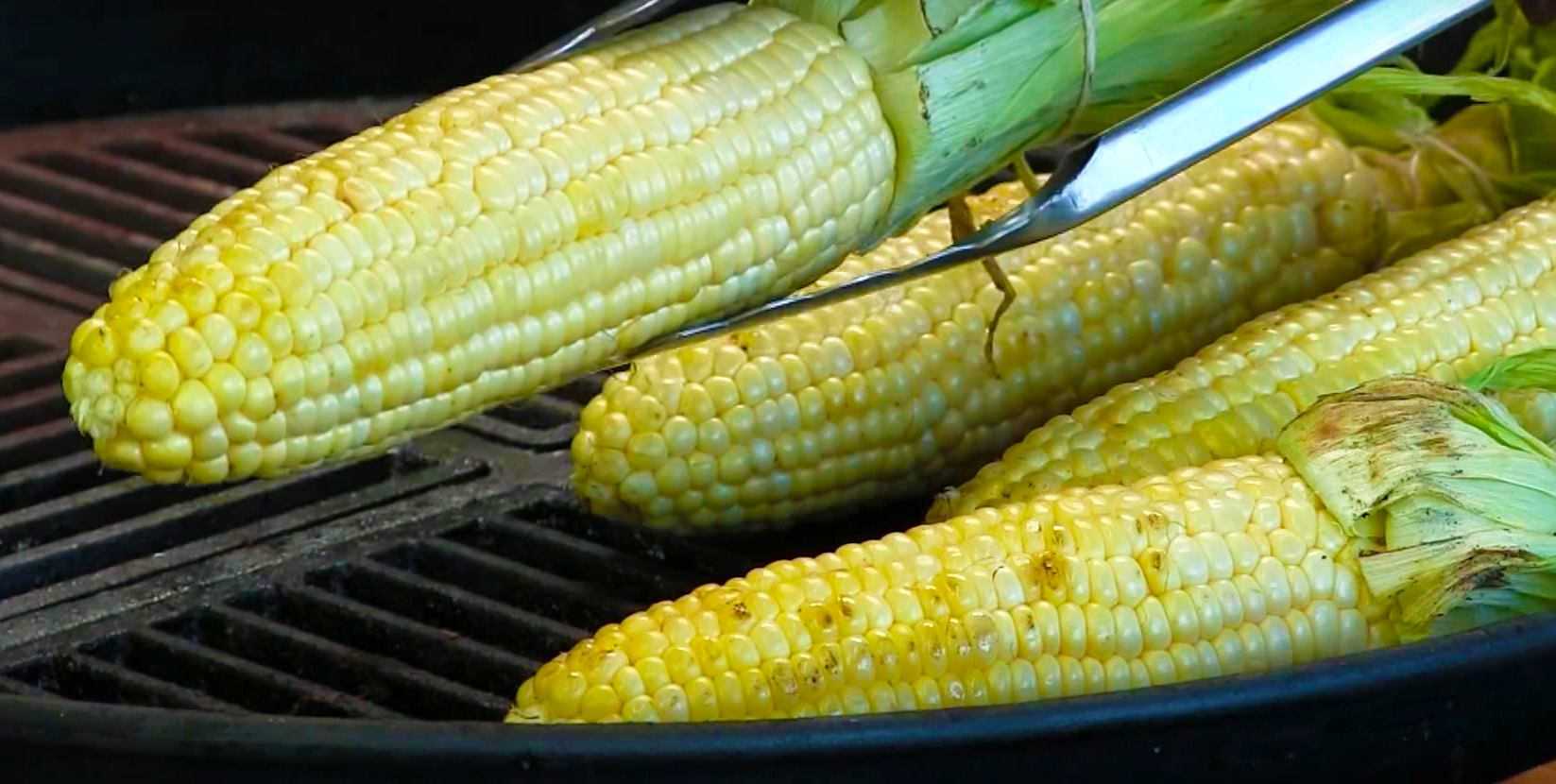 elotes & esquites (Mexican street corn)
Easily make elotes (Mexican street corn on the cob) and esquites (Mexican street corn in a cup).
Ingredients
4 sweet corn on the cob with husk (for elotes) OR 1 can of unsweetened corn (for esquites)
1/4 cup mayonnaise
1/4 cup Mexican crema
1 cup crumbled Cotija cheese
1 teaspoon cayanne pepper (to taste); can substitute with 1 cup Flamin' Hot Cheetos, Doritos, Takis (crushed)
1 teaspoon salt (to taste)
4 lime wedges
Instructions
For elotes, completely peel back the husk (keep attached to corn) and dip the husk in water to prevent burning. (For esquites jump to step 3.)
Place the exposed corn on the cob directly on a hot grill and rotate every few minutes (or as needed) until golden brown.
Remove the corn from the grill, or if making esquites, divide your canned corn evenly in separate cups.
Coat your corn evenly with the mayonnaise and crema.
Sprinkle on the Cotija cheese and cayenne pepper or Cheetos/Doritos. Salt to taste.
Finally, squeeze the lime on the corn and enjoy!
Notes
Feel free to play around with the toppings and flavors (e.g. spicy, sour and/or sweet seasonings). Have fun!
Recommended Products
Glutto earns a tiny commission from qualifying Amazon purchases.
More Mexican food posts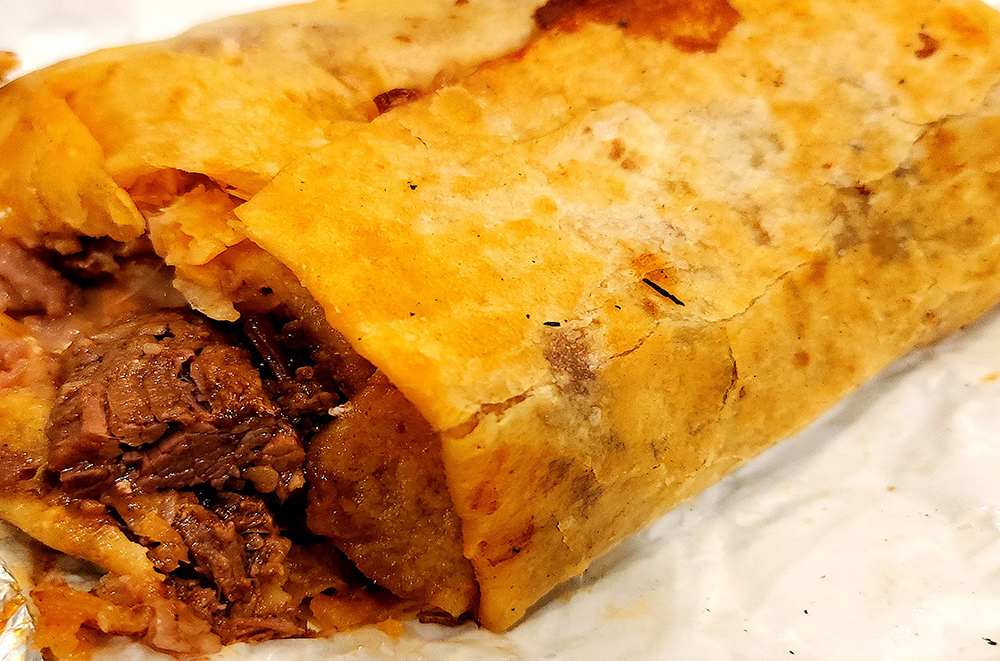 With the creation of the quesabirria and birria taco, the birria burrito. was inevitable. This…