What is flaming saganaki? 
Flaming saganaki (a.k.a. flaming cheese or flambéed saganaki) is a predecessor of the original Greek saganaki, an appetizer of cheese fried in a small pan served with bread.  The cheese used in this dish is typically one of these Greek varieties: halloumi, feta, kasseri, kefalotyri, graviera, or kefalograviera.
As you may guess, the flaming variety is a combination of fire and saganaki. More specifically, it is flambéed (sometimes prompting shouts of "Opa!") then finished off by squeezing a fresh lemon slice over the flames.  This version of saganaki was created in the late 1960's in Chicago's Greektown and has spread throughout North America.
Here it is in action at Mezé Liberty Station in San Diego, a place that specializes in its namesake dish along with several variations:
(please excuse the orientation—this video was originally posted on @glutto)
Where can I get flaming saganaki?  
Flambéed saganaki can be found in many upscale and specialty Greek restaurants throughout the US and Canada.  Here are some of the best places where you can enjoy this flaming cheese…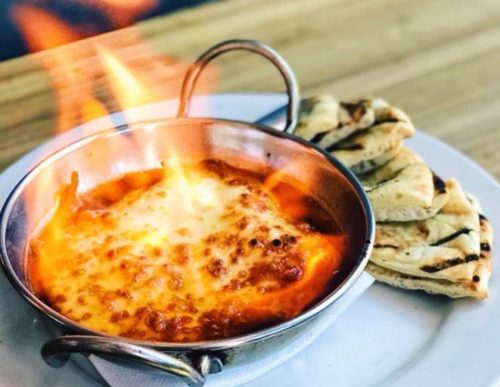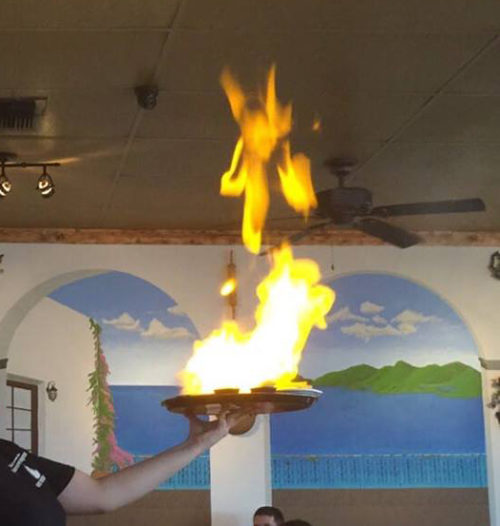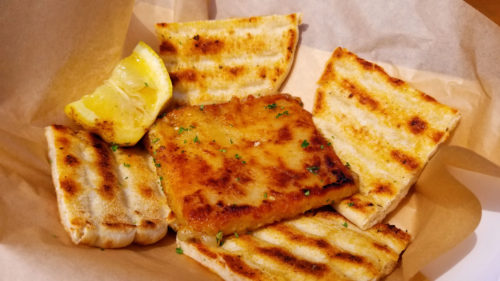 Looking for more places that serve saganaki?  Take a look at this interactive map to find locations across the U.S.
How can I make flaming saganaki?  
If you want to try your hand at making flaming cheese at home, please do so with extreme caution.* Obviously we wouldn't want you to burn your place down, so make sure you serve this in an area with high/no ceilings free of flammable materials.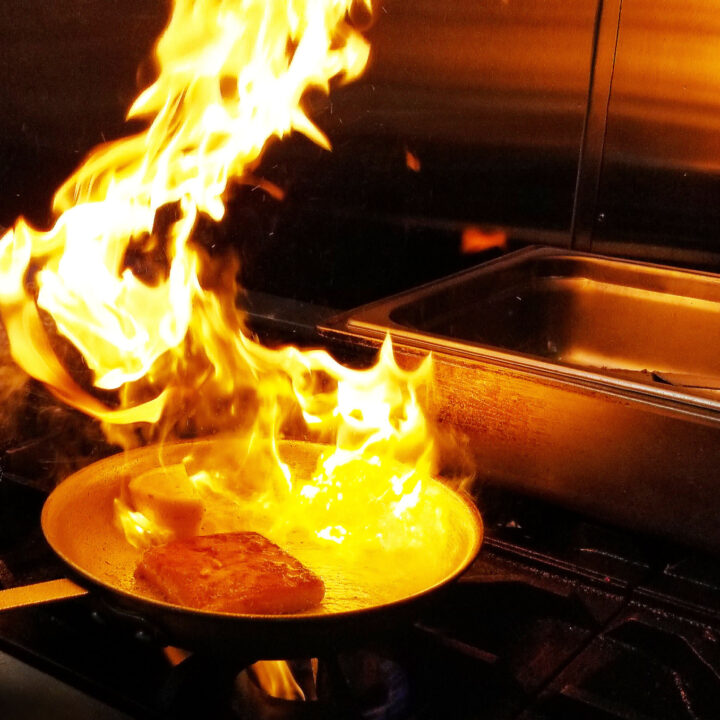 flaming saganaki
Ingredients
1 package square/triangular shaped Greek cheese (pick one:  graviera, halloumi, kasseri, kefalograviera, kefalotyri, or sheep's milk feta)
1 shot glass full Greek liquor (pick one: Metaxa or Ouzo)
1 lemon
1 teaspoon olive oil
1 cup all-purpose flour (for dredging)
sliced bread (French, pita, etc.)
Instructions
First, place pan on medium-high heat.
Slice the cheese to 1/2 in thickness and remove any hard rind. (note: cutting the cheese too thin will result in a shapeless blob)
Moisten cheese with water and dredge in flour. Shake off any excess.
Put olive oil into pan and slowly tilt pan in a circular motion to coat surface evenly. Lightly sprinkle the oil with flour to test the heat until it sizzles. Put the cheese in the pan and sear for 1-2 minutes each side, or until golden brown.
Bring the pan to the dining table and place on a heat-safe surface.
Pour the shot glass of liquor onto the cheese, then light on fire with a lighter. Shout "Opa!"
Squeeze the lemon wedge to put out any remaining flames and serve with bread. Enjoy!
Recommended Products
Glutto earns a tiny commission from qualifying Amazon purchases.
*Please take every possible precaution when handling fire and leave the impressively-sized flames up to the pros. Glutto takes no responsibility for any damage that may be caused by making this dish.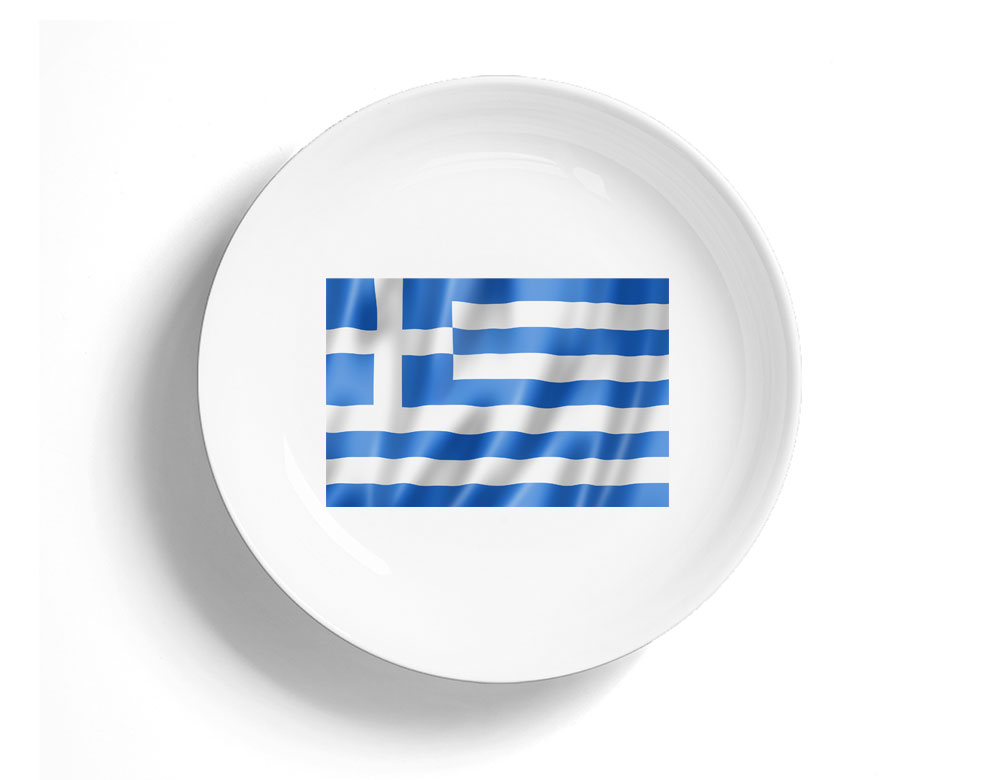 Ever walk into a Greek restaurant and the only things you're familiar with are the…
What is Booza, Dondurma and Kaimaki? Booza, dondurma and kaimaki all refer to Middle Eastern…