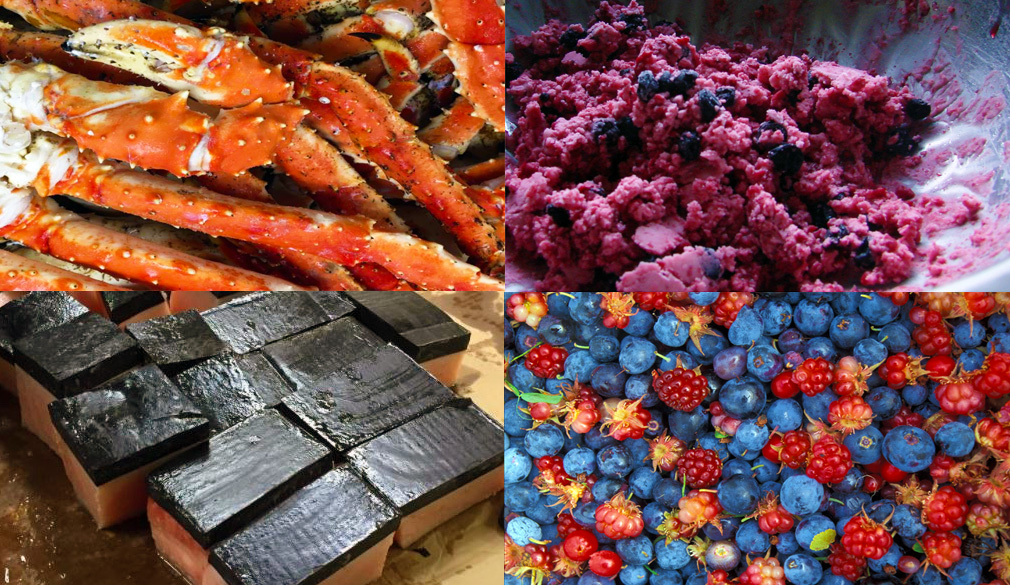 Alaskan regional food
Alaska, the largest state in the US, also has the longest coastline of all the states. This lends itself to wide access of fresh seafood and wild game. Although you may have had Alaskan king crab legs, king salmon and bison burgers; chances are you've never even heard of jellied moose nose or stinkheads…unless you're Alaskan. Find out more about these and other delicacies unique to the 49th state:
Alaska wine: wine made in Alaska that are made from fruits other than grapes
Alaskan berries: berries native to Alaska including salmonberries, lingonberries, and mossberries
Alaskan salmon: freshwater salmon native to Alaska (chum salmon, sockeye salmon, king salmon, silver salmon and pink salmon); most often prepared as smoked salmon and salmon jerky
Akutaq (Agutuk): a.k.a. "Eskimo ice cream" or "Alaskan Ice Cream" is a light, foamy treat made from whipped reindeer fat, seal oil, snow and berries
jellied moose nose: an Alaskan delicacy of cooked moose snout softened into a gelatinous texture and served cold
muktuk: a traditional Inuit meal made from frozen whale skin and blubber; often eaten raw, but sometimes breaded or deep fried and served with soy sauce (only native tribes can legally hunt whale)
reindeer sausages: sausages made of reindeer and often eaten in hot dogs, stew, steak
stinkheads: a.k.a. "tepa" is a Yupik delicacy made of fish heads buried in the ground for a few weeks until fully fermented
other wild game: meat from moose, bear, carabou and the like are eaten by Alaskans who hunt animals for food, but are unavailable commercially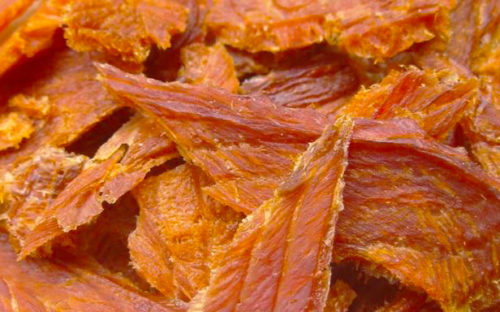 Where can I get it?
If you ever find yourself in The Last Frontier (and you're an adventurous foodie), you may be tempted to try some of the more exotic dishes. Unfortunately, many of these can't be found in any restaurant…You'll have to make friends with the locals, or attend a Potlatch open to the public to try those. However, make sure to stop by these places to try out some of the best foods Alaska has to offer…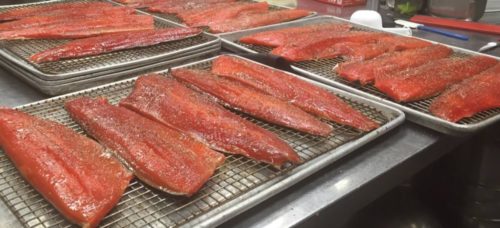 fresh Alaskan seafood in Anchorage, AK:

Simon and Seafort's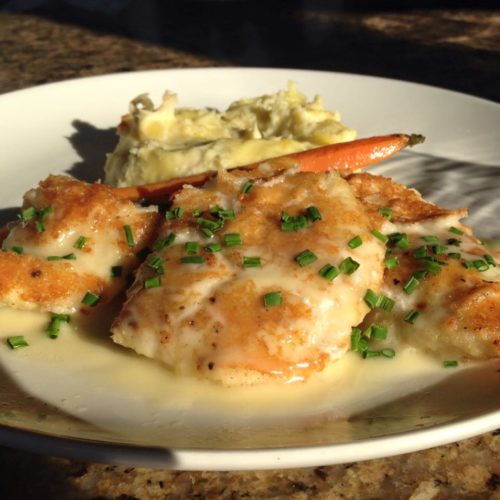 local game burgers in Juneau, AK:

Sandpiper Cafe
Can't make it to Alaska anytime soon? Then maybe you'll want to try one of these:
Alaska Smoked King Salmon Jerky
Nevada regional foods Nevada is a state of extremes, from its hot arid deserts to…