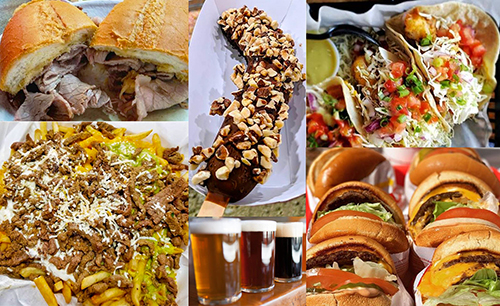 What food is Southern California (LA, San Diego, the OC and surrounding areas) known for?
As mentioned in our Northern California article, because of California's size, we had to split it into two parts. Here we focus on Southern California a.k.a. SoCal. The most populated regions in Southern California are Los Angeles (LA), San Diego (SD) and Orange County (the OC). Much like the Bay Area in Northern California, the populations in LA and SD are highly diverse due to the strong influx of immigrants over the decades and the OC has the greatest proportion of Asian Americans (20%) in Southern California. This also lends itself to many authentic international and fusion cuisines. Some of the most popular foods Southern California is known for include:
avocados – Avocados are grown throughout California and are commonly the defining ingredient to make any food "Californian" like the California omelette, California burger and the…
California roll (a.k.a California maki): a non-traditional inside-out sushi roll with crab sticks, cucumber and avocado wrapped in seaweed paper and sushi rice; although the origin is unconfirmed, LA takes credit for inventing this type of sushi in the late 1970s
burgers & sandwiches
In-N-Out: a fast food burger chain known for it's simplistic & secret menus that use quality non-frozen, non-microwaved ingredients; founded in LA county and headquartered in Irvine, In-N-Out's locations are limited to the west coast due to quality control…this exclusivity has made it a cult classic
French dip: a roast beef sandwich on a French roll served with a side of au jus for dipping; this sandwich has a controversial history with both Cole's and Philippe the Original in LA claiming its invention in the early 20th century
health foods – California is known to have easy access to healthy foods, especially in Southern California where the culture and year-round beach weather motivates many to stay healthy.
acai bowls: a smoothie bowl made of acai berries and other fruits; although originated in Brazil, these bowls are prevalent throughout California…especially in the coastal regions of Southern California
gourmet and entree salads: any healthy hearty salads (from beet salads to grain bowls) eaten as a meal; gourmet/entree salads are relatively ubiquitous in Southern California, served in most healthy restaurants that serve lunch (bonus tip: the Cobb salad was invented at the Brown Derby restaurant in LA)
vegetarian & vegan food: any food without meat (vegetarian) & animal by-products (vegan), most of which are plant-based; Los Angeles and San Diego are two of the most vegan-friendly cities in the US, according to PETA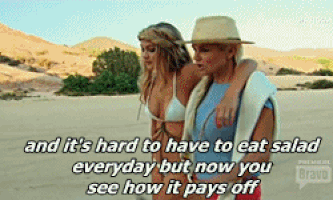 hot dogs – Yes, hot dogs are more commonly known as a Chicago or New York food, but LA has some pretty iconic dogs as well.
Danger Dogs (a.k.a. Dirty Dogs): grilled bacon-wrapped hot dogs topped with ketchup, mustard, mayonnaise, and grilled peppers & onions (a variation of the Sonoran hot dog); a common street food on the streets of LA
Dodger Dogs: 10 inch steamed or grilled pork hot dogs in steamed buns (variations include Super Dodger Dogs made with 100% beef and Doyer Dogs made with Mexican condiments including salsa and jalapenos); sold at LA Dodger games and related venues
Pink's Hot Dogs: hot dogs known for their unique "snap" and toppings ranging from chili to cheesesteak; a Hollywood landmark since 1939
Korean Barbecue – Korean restaurants where diners cook their own prepared slices of raw meat and vegetables on in-table grills. Because Los Angeles has the largest Korean population in the US, its Koreatown has a multitude of Korean BBQ restaurants. These are a few of the most common dishes…
bulgogi: thin slices of raw beef or pork typically pre-marinated in soy sauce, sesame oil, garlic, pepper and sugar grilled on a BBQ
galbi (a.k.a. kalbi): raw short ribs typically pre-marinated in soy sauce, garlic and sugar then grilled on a BBQ
banchan: not one dish, but an assortment of small dishes served at the beginning of a Korean meal and refilled as requested; this is not barbecued food, but commonly served prior to the prepared BBQ dishes
Mexican food – Due to California sharing a southern border with Mexico, Southern California has some of the most authentic Mexican food in the country, as well as these local renditions…
California burrito: a burrito stuffed with fries, carne asada and cheese…and sometimes salsa fresca, sour cream and guacamole; these are prevalent in taco shops throughout San Diego
carne asada fries: handfuls of fries topped with carne asada, guacamole, sour cream and cheese; often served in taco shops in San Diego
fish tacos: a soft taco filled with fish (either battered or grilled) and usually cabbage, crema and salsa fresca; these originated in Baja California and are most commonly found in taco shops in San Diego
dessert – These are not your average apples and bananas. These particular desserts have a long history in Southern California.
date shake: milkshakes blended with dates; Palm Springs and the larger Coachella Valley are responsible for 95% of the US production of dates
frozen banana: a frozen banana coated with chocolate on a stick (optional toppings include: nuts, sprinkles and cookie crumbles); a Newport Beach original made popular by the show Arrested Development
Julian apple pie: handmade apple pie made from apples grown locally in Julian, CA
craft beer – With 100+ breweries in the region, San Diego County is known as "The Craft Beer Capital of the World." These are just a couple of the most popular types of craft beer you'll find at the local breweries.
Double IPA (a.k.a. San Diego pale ale) : a high alcohol, intensely hopped bitter beer; commonly known as San Diego's signature beer
India pale ale: also a high alcohol, strongly hopped beer, but less-so than the double IPA
Where can I get them?
You can get these Southern California foods & drinks in related establishments all over the region. Below are just a handful of the best places to try them. In order to find the different types of beers listed on tap, use this guide.
acai bowls in Orange, CA:

Blue Bowl
fish tacos in San Diego, CA:

Sandbar
French dip in Los Angeles, CA:

Cole's
hot dogs in Los Angeles, CA:

Pink's
vegetarian/vegan food in Los Angeles, CA (Studio City):

SunCafe
California burrito & carne asada fries in San Diego, CA:

Lolita's
California roll (with real crab) in Los Angeles, CA:

Sakura
frozen banana in Newport Beach, CA (Balboa Island):

Sugar 'n Spice
Korean BBQ in Los Angeles, CA (Koreatown):

Kang Hodong Baekjeong
Being foodies based out of California, it pains us to leave so many incredible restaurants (especially the lesser known holes-in-the-wall) off this extremely abbreviated list.  However, we had to keep this short, sweet and focused on SoCal iconic foods.  So, if we omitted your favorite Southern California restaurants and you feel the need to get them off your chest, feel free to include them in the comments below…We understand.
Nevada regional foods Nevada is a state of extremes, from its hot arid deserts to…