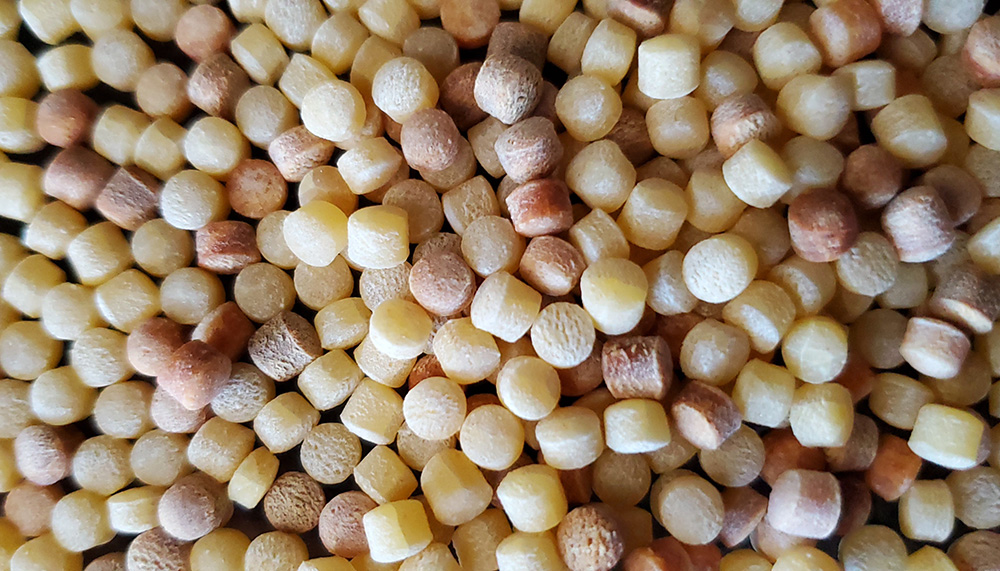 What is fregola?
Fregola (traditionally known in Italy as fregula) is the common term for a specific type of Italian pasta shaped like small pearls or beads. It is made with semolina flour, water, and salt. The dough is rolled into small balls, which are then baked in an oven. They are typically eaten in a broth or sauce.
The word "fregola" stems from the Latin word for crumb, ferculum. This "crumb pasta" is relatively dense and is often used in soups, risotto and salads to make them more filling. It can also be served with a variety of sauces, including tomato sauce or pesto. Popular recipes demonstrate the versatility of this pasta by mixing it with many different types of seafood (clams, mussels, etc.), meats (e.g. pancetta, chicken, etc. ) and/or vegetables (peas, cherry tomatoes, etc.).
Fregola is a traditional dish in Sardinia, where it has been made since the Middle Ages, making it one of the oldest known forms of pasta.
What does fregola taste like?
If most pasta uses the same ingredients, doesn't it all taste the same? Not exactly. Since these beads of pasta are traditionally oven-toasted, they have a mild nutty flavor that adds dimension to the flavor of dishes unlike many other types of pasta which are more neutral.
Substitutes for bead-shaped pastas
Alternatives for recipes that call for small round bead-shaped or rice-like pastas like fregola include
acini de pepe
orzo
risotto
couscous
Where can I buy it?
Fregola is not commonly found in most supermarket chains, except for select locations at Walmart. You can also purchase this beady pasta online from these retailers:
How can I make fregola?
If you'd like to try your hand at making this Sardinian pearl pasta yourself, follow this simple recipe and technique that has been around for centuries.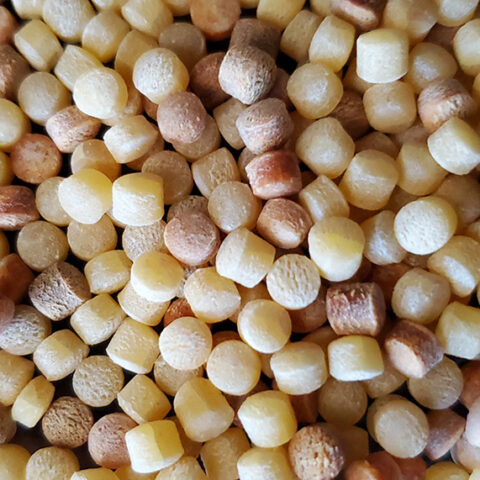 Fregola Pasta
Fregola is a small, bead-shaped pasta of Sardinia. Here is a simple recipe on how to make this by hand.
Ingredients
2 tablespoons coarse semolina
1 1/2 cup durum wheat semolina flour
1 spray bottle or small bowl cup water (room temperature - to moisten ingredients)
Instructions
In a large flat pan or baking sheet, add coarse semolina.
With clean dry fingers, sprinkle semolina flour (about 1 teaspoon) over coarse semolina.
Using a water bottle (or fingers) lightly sprinkle water on semolina mixture and rub moistened mixture with clean fingers in small circular motions to create beads of pasta.
Preheat oven to 350°F.
Repeat steps 2 and 3 until all flour is used. (Optional: Separate smaller beads with a sifter.)
Heat pasta beads for 10 minutes or until golden brown.
Use in any savory dish immediately or store for up to 1 month.
Notes
Need baking sheet or flat pan to toast fregola is required. Spray bottle is recommended, but optional.
Recommended Products
Glutto earns a tiny commission from qualifying Amazon purchases.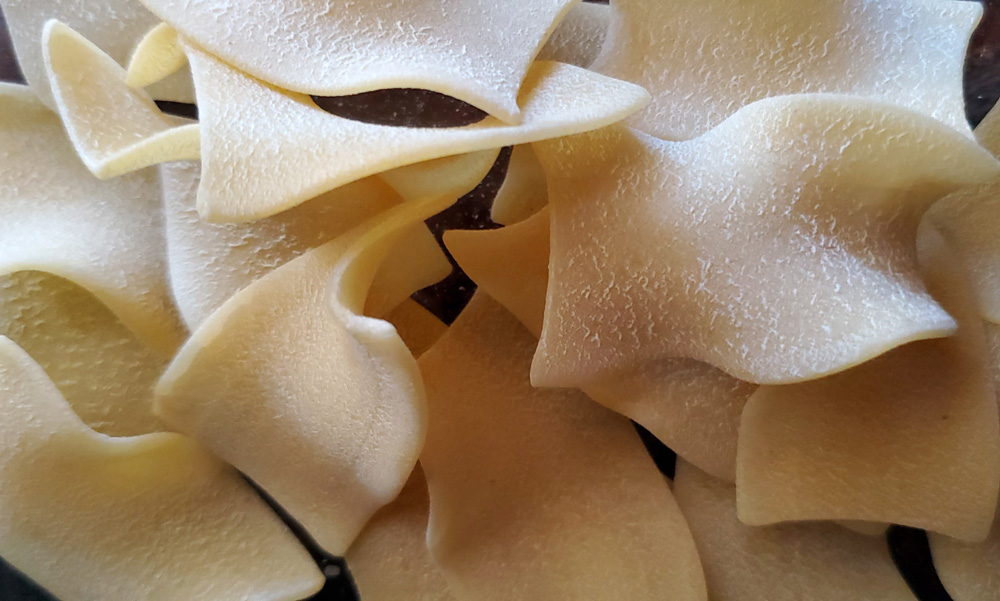 What is taccone pasta? Taccone (a.k.a. tacconi) is a unique type of pasta that is…