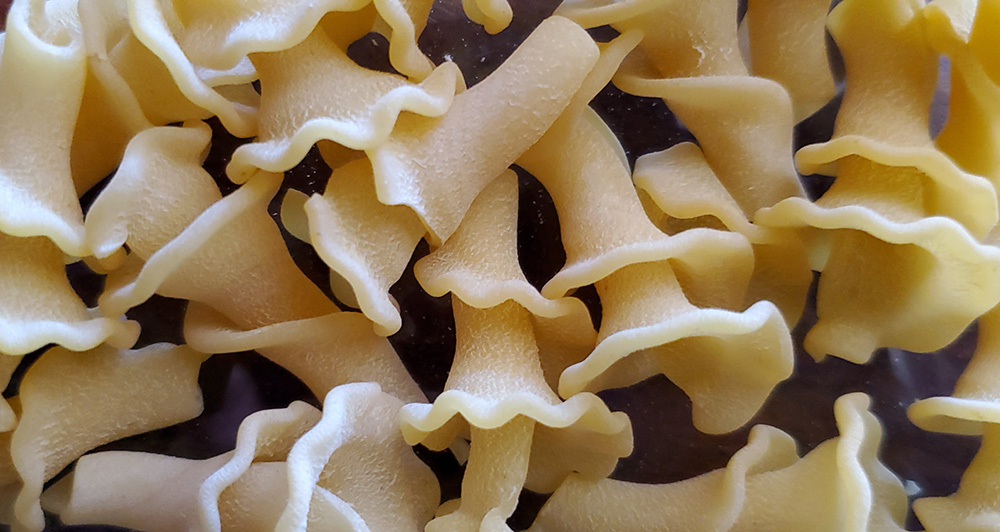 What is gigli de semola?
Gigli de semola pasta (a.k.a. gigli pasta or campanelle) is a uniquely-shaped Italian pasta that is made from durum wheat flour. This pasta shape resembles a cone with ruffles or small flowery bells. As such, it was named after the Italian word for "lily" (gigli) and "bellflowers" (campanelle). This authentic Italian pasta is traditionally used in dishes from the Campania region of Italy, such as the popular dish known as "pasta e fagioli". Gigli de semola pasta can also be found in other Italian regions, such as Sicily and Puglia.
The first recorded use of the word "gigli" in reference to pasta was in the early 14th century, although it is likely that this pasta was created much earlier. While it is traditionally made from durum wheat flour and water, variations can also contain black beans and other legumes or vegetables.
What sauces go best with it? How is it cooked?
Gigli de semola is a very versatile pasta that can be served with a variety of sauces. It is most commonly used in dishes with heavy sauces like tomato sauce or creamy sauces. It's also a great choice for any dish that requires sauces that contains vegetables, meat fish or other types of seafood since this relatively thick pasta can stand up to all the flavors.
In terms of cooking, gigli de semola can be boiled, or baked to give it a satisfyingly crispy texture. It is also good when served cold like a macaroni salad.
Where can I get gigli de semola?
You can buy this unique lily-shaped pasta at select Italian grocers that carry various authentic Italian pastas, usually at your nearest "Little Italy." If there are no authentic Italian shops close to where you live, can also find it online at one of these retailers: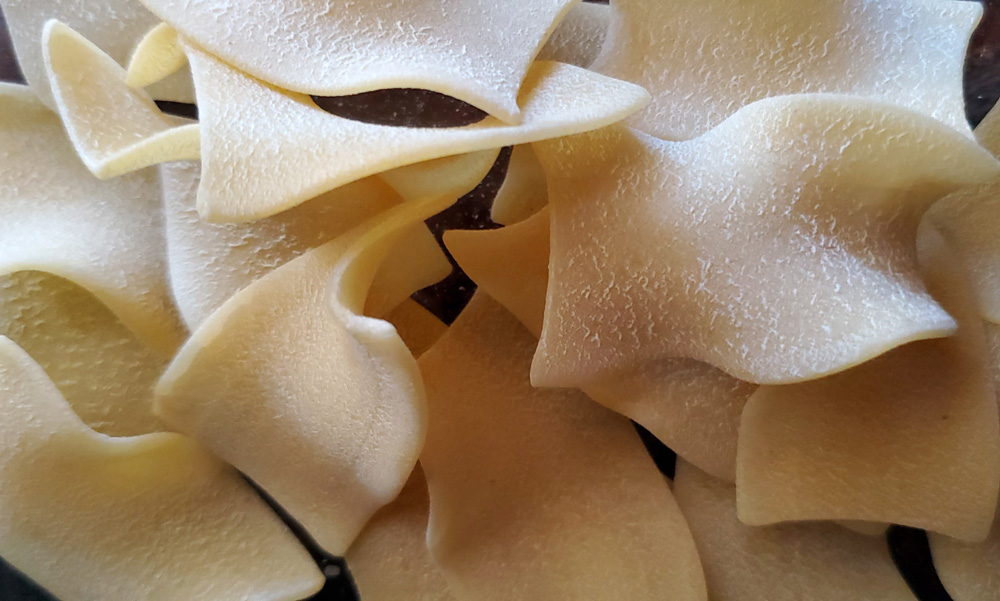 What is taccone pasta? Taccone (a.k.a. tacconi) is a unique type of pasta that is…