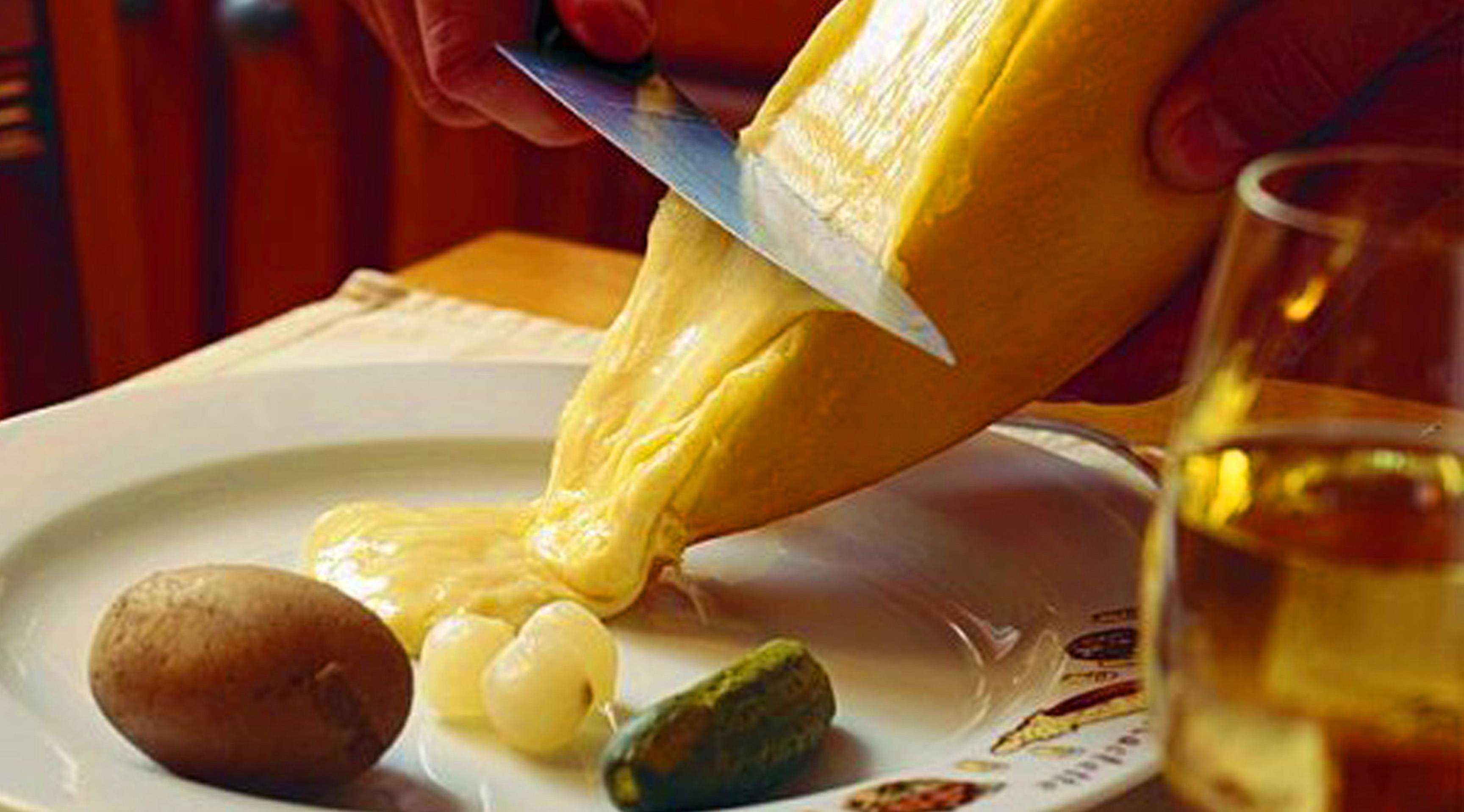 What is raclette?
Raclette is a semi-hard cow's milk cheese from Switzerland.  It is commonly shaped into a giant wheel of cheese that is sliced and held to an open flame or another heat source. Once a layer melts, it is scraped off onto bread, vegetables or meat.  ("Racler" means "to scrape" in French.)  Videos of this melty cheese have frequently gone viral due to its seductively gooey nature when melted and scraped…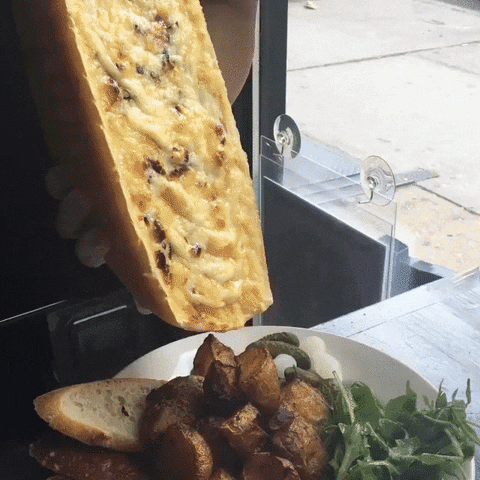 There's even a place in Izmir, Turkey called Sir Winston Optimum that had added raclette cheeseburgers. to its menu
This Swiss dish of melted cheese is said of have been created centuries ago when French-speaking shepherds of Valais would have to bring non-perishable food to the Swiss Alps. This food included potatoes and cheese. As the legend goes, the potatoes would be cooked over an open fire and, by accident, the cheese was kept nearby and began to melt. The cheese was then scraped onto the potatoes, which became a satisfying meal and a part of Swiss cuisine.
Where can I get it? 
If you're a cheese lover, raclette is definitely something you must try for yourself, if you haven't already.  It can be found in select French and Italian restaurants across the country.  Here are some places along the east coast and west coast that serve this cheesy dish.     Discover interesting foods & gifts for food lovers here! Play Video
Looking for more places that serve this alluring melted cheese?  You can find them on Glutto right here.
How can I make it?
Making raclette at home is relatively easy.  Here's a recipe for this melted cheese dish that you can also save for later on Glutto. You just need a few things to enjoy this satisfyingly melty cheesy meal in the comfort of your own home:
raclette
gooey melted cheese to top savory dishes
Ingredients
2 lbs. raclette cheese (wedge or half wheel)
2-3 lbs. Yukon gold or red potatoes (sliced into quarters)
2 tablespoons olive oil
salt & pepper (to taste)
Instructions
preheat oven to 450°
in a large bowl, mix potatoes with olive oil, salt and pepper until evenly coated
spread potatoes out evenly on a roasting pan
bake for 20 minutes, then place on a serving plate
just before serving, hold the sliced side of the cheese up to the melter/flame until it begins to soften and melt
scrape the melted cheese with a knife onto the potatoes and enjoy
Recommended Products
Glutto earns a small commission from qualifying Amazon purchases.
More cheese posts
What is Truffle Cheese? Truffle cheese is a luscious and extravagant delicacy that marries the…