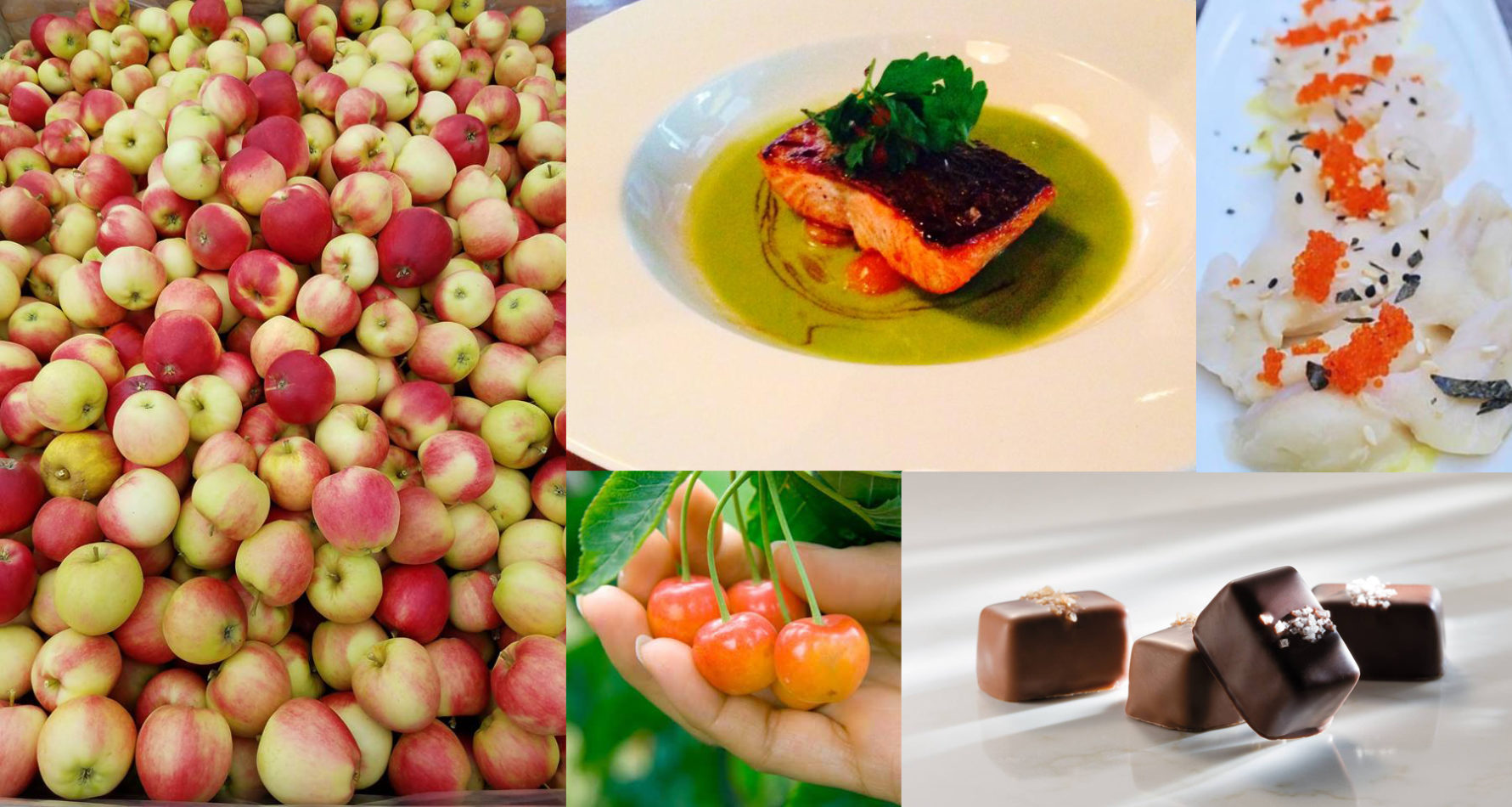 What regional foods are unique to the state of Washington?
Located up in the Pacific Northwest north of Oregon, the state of Washington is home to a number of locally sourced foods, primarily seafood and fruits, that you can't get fresher anywhere else. Some Washington regional foods that you'll want to make sure to try if you're in town are:
Sockeye salmon (full-flavored salmon) and Atlantic salmon (mild-flavored salmon)
geoduck (pronounced "gooey duck"; a very large saltwater clam with a crisp texture and sweet flavor)
Dungeness crab (delicate salty, but sweet flavor)
Rainier cherries (pronounced "ray NEAR"; sweet, low acidic flavor)
huckleberries and raspberries (Washington is the leading producer of raspberries in the US)
Washington apples…well, apples in general (the state produces 60% of all fresh apples in the US)
Where can I get them?
You can find most of these foods primarily in the Seattle area and close to the coast, especially the seafood. In any case, no trip to the Evergreen state is complete without a visit to Pike Place Market.
Here are some notable spots recommended by locals that you should queue up for your trip:
artisanal chocolates in Seattle, WA:


Fran's Chocolates
Copper River sockeye salmon in Seattle, WA:

Anchovies & Olives
seven flavor beef in Bellevue, WA:

Wild Ginger
Can't make it to Washington? It can be tough to get a true taste of Washington-based foods since many are eaten fresh from the ocean/tree/etc. However here are a few foods (and ways to make foods) that you can buy to get an authentic taste of the state:
Nevada regional foods Nevada is a state of extremes, from its hot arid deserts to…