Where Can I Get it? | How Do I Eat It?
The dessert scene has been brimming with innovation, and one creation that stands out is the "Vegas Bowl." With its theatrical presentation and rich flavors, it's no wonder this dessert has become the talk of the town. So, what exactly is the Vegas Bowl and what makes it so exceptional?
What is a Vegas Bowl? 
A Vegas Bowl is a one-of-a-kind foggy dessert invented by award-winning pastry chef and chocolatier, Jean-Phillippe Maury.  This dessert is not your average sweet treat. It's an experience. At its core, the Vegas Bowl comprises:
House-made Gelato/Sorbet: Offering a velvety texture and rich taste.
Crème: A creamy component that complements the other ingredients.
Cake: Adding a layer of softness and depth.
Tubed Sauce: Injected for an extra burst of flavor.
Fruits and Toppings: For freshness and crunch.
Hemispherical Crust: Crafted either from meringue or chocolate, encapsulating the dessert.
 The pièce de résistance? The serving style. Once assembled, it is served in a dome-covered bowl that seeps out a fog that seems like liquid nitrogen, but is actually dry ice.  The result is a dessert that's not just delicious but also visually arresting. The extravagance, the drama, the flamboyance – all attributes synonymous with Las Vegas. Hence the name "Vegas Bowl." It's an embodiment of the city's spirit – wonderfully over-the-top and crazy.
iDessert first introduced the Vegas Bowl concept to the public in July 2015 in their first location in San Diego, CA.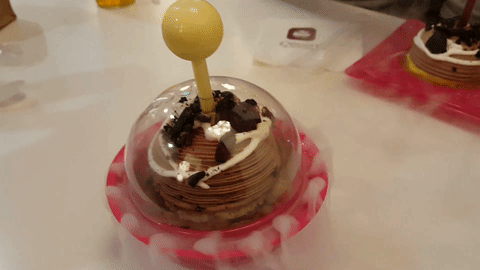 Where can I get it?
This unique dessert is proprietary to iDessert. While they offer an array of desserts, from delectable crepes to creamy milkshakes, the Vegas Bowl is their crowning glory. Current locations where you can dive into this experience include:
Las Vegas, NV: (no location yet…but seems likely since it is called the "Vegas Bowl")
How do I eat it?
While there's no wrong way to enjoy a dessert, there's a recommended method to fully experience the Vegas Bowl:
Crème Injection: Start by squeezing the ball of crème to infuse the dessert's core with flavor.
Crust Breakage: Employ the spoon's handle end to shatter the crust, revealing the treasures within.
Dive In: With the components mixed, every bite promises a party of flavors.
More on unique desserts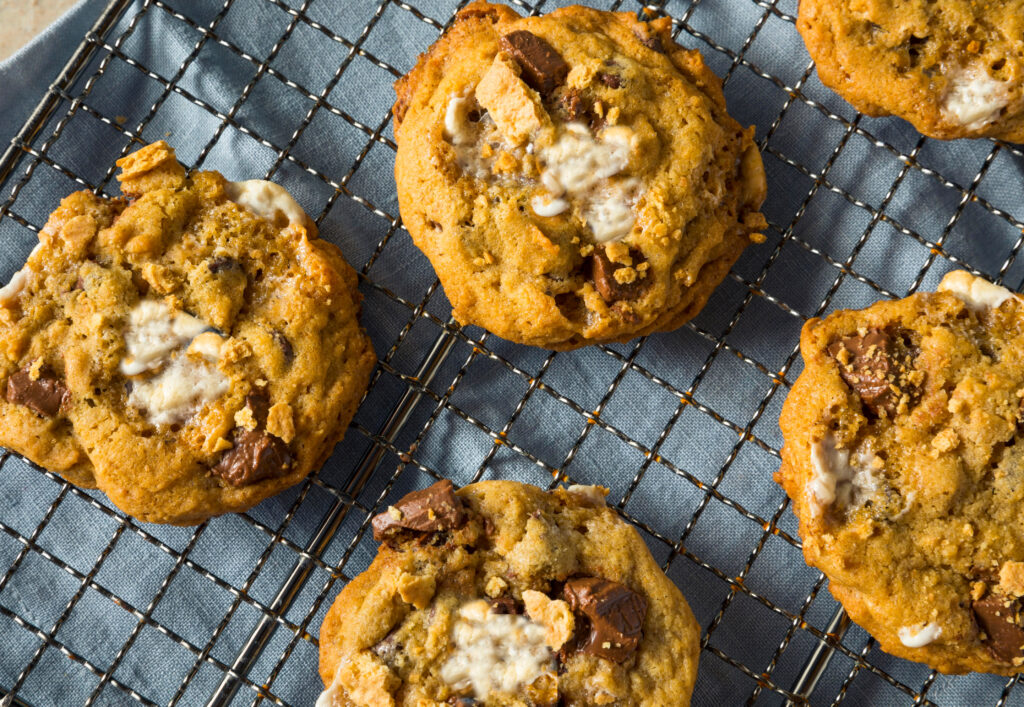 With comfort foods still going strong, s'mores cookies bring the essence of a crackling campfire…