How to Make Bomboloni
How to make bomboloni
Want to try your hand at making your very own bombolone? Here is a simple recipe that you can modify to your tastes and preferences. Feel free to play around with flavors and different fillings from jams, chocolate spreads, nut butters, gelato and more. Enjoy!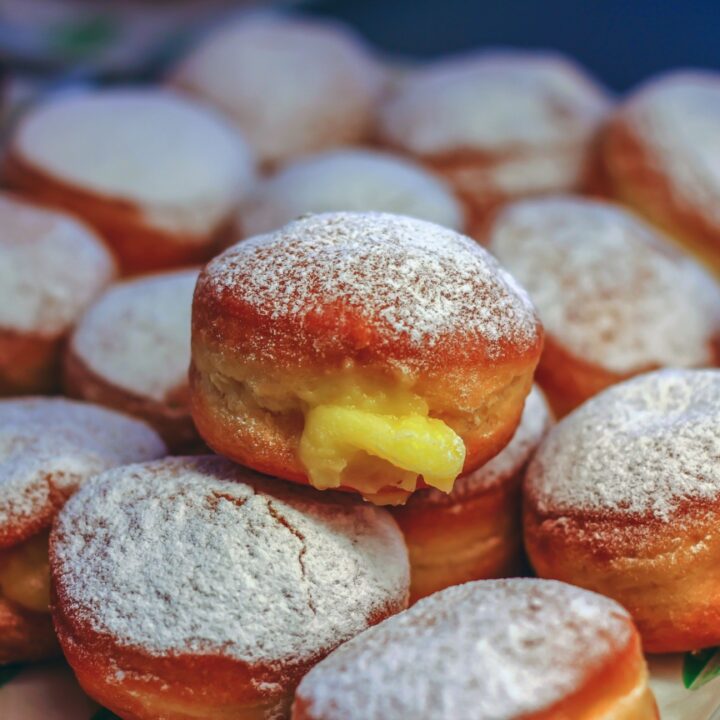 Bomboloni
Ingredients
4 cups flour
1/2 tsp salt
1/4 cup sugar
1 cup of milk (warmed)
2-1/4 tsp active dry yeast
1/4 cup of unsalted butter (room temp)
2 eggs
2 tsp of vanilla extract
granulated sugar
filling of your choice (strawberry jelly, Nutella, caramel, chantilly, lemon curd, etc.)
Instructions
1) Add yeast and one teaspoon of sugar over warmed milk and stir gently. Set aside for about 3 minutes to activate.

2) In a bowl, mix the flour, sugar, salt and vanilla. Add to activated yeast mixture. Add butter and eggs and knead everything into an even dough.

3) Add flour to clean surface and roll dough (approx 1/2" in thickness). Use round cookie cutter (approx 3") to cut out doughnut pieces. Space out pieces on floured baking sheet. Cover with clean kitchen towel for 1.5 hours.

4) Preheat pan filled halfway with vegetable oil to 350 degrees. Fry doughnuts on each side until golden brown. Place on paper towel-covered dish to absorb excess oil. Sprinkle with granulated sugar all over. With a star-tipped piping bag, fill each doughnut with your favorite filling (strawberry jelly, Nutella, caramel, chantilly, lemon curd, etc.). Enjoy!