Sfincione (alternatively spelled sfingione, sfincione, svingione, and svincione) is a Sicilian pizza that is a type of pizza al taglio. It is a simple rectangular pizza with a soft light crust topped with pizza sauce, a light layer of shredded caciocavallo (a slightly tangy cheese made of sheep's milk) and bread crumbs. The most authentic version includes anchovies and onions as well.
This Italian pizza is also known as Sicilian Christmas pizza because it is traditionally enjoyed around Christmastime in Sicily to celebrate meaningful events from the year. However, it is available in Italy year-round.
Sfincione bianco is a variation of this pizza that uses a white sauce instead of a tomato-based sauce.
How do you pronounce it?
Sfincione is prounounced as sfeen-CHO-neh. There are three syllables with the emphasis placed on the second syllable. The "o" is a short "o" sound like in "pot," not a long "o" sound like "row."
What does sfincione mean?
It derives from the latin word "spongia," which means "sponge" in English. This appellation is quite fitting for this type of pizza because of the soft spongy texture of the crust.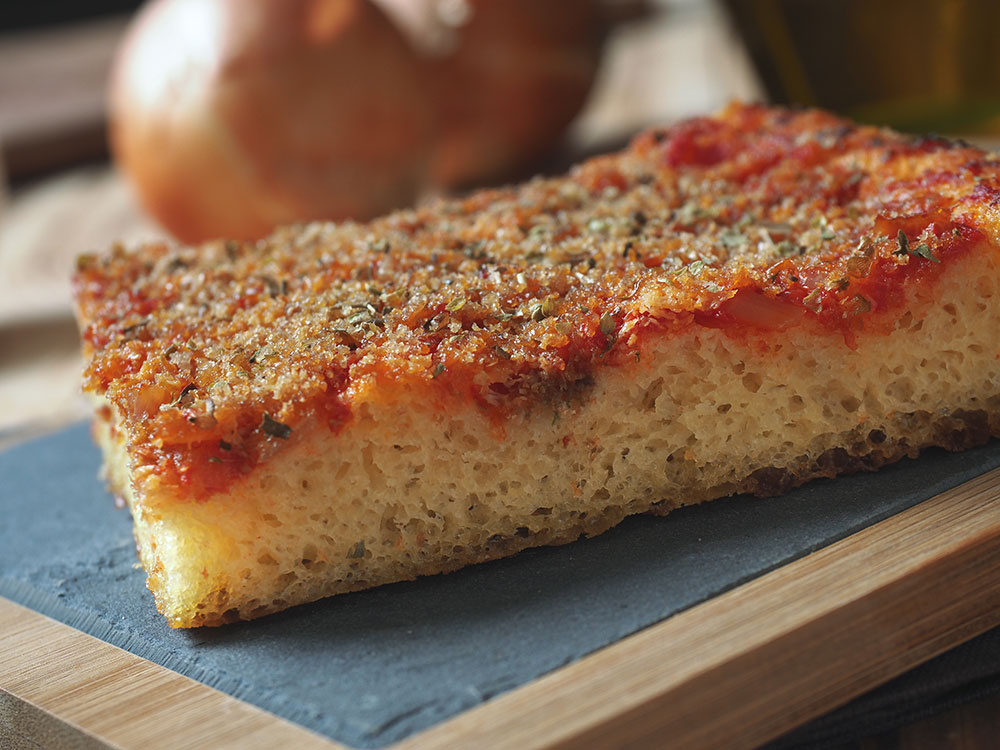 How does sfincione taste?
Eating an authentic Sicilian pizza tastes similar to biting into a flavorful cheese pizza on baked focaccia. Because there is a light amount of cheese, it is not overpowering and the sauce and thick crust take center stage.
Some variations do not even have cheese or include other various pizza toppings which would alter the flavor, of course.
Where can I get sfincione?
This Sicilian-style pizza isn't nearly as popular as classic round pizzas outside of Italy. However, you can get it at a handful of Sicilian restaurants and pizzerias. Use this map to help you locate a restaurant or eatery that makes this authentic Sicilian pizza near you.
How can I make it?
Because sfincione may be a challenge to find locally, your best option to try it may be to make it yourself. Here is an easy-to-follow recipe to bring a taste of Sicily to your home.
sfincione
Looking for the top rolled ice cream machines? As you might assume, a quality rolled…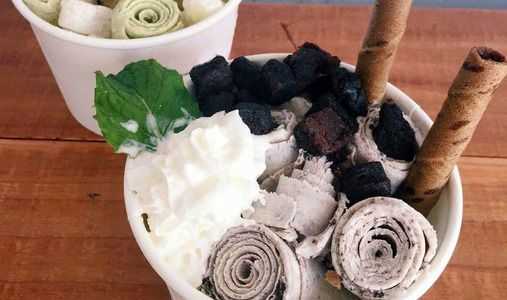 Where Can I Get Rolled Ice Cream? | How Can I Make It? What is…