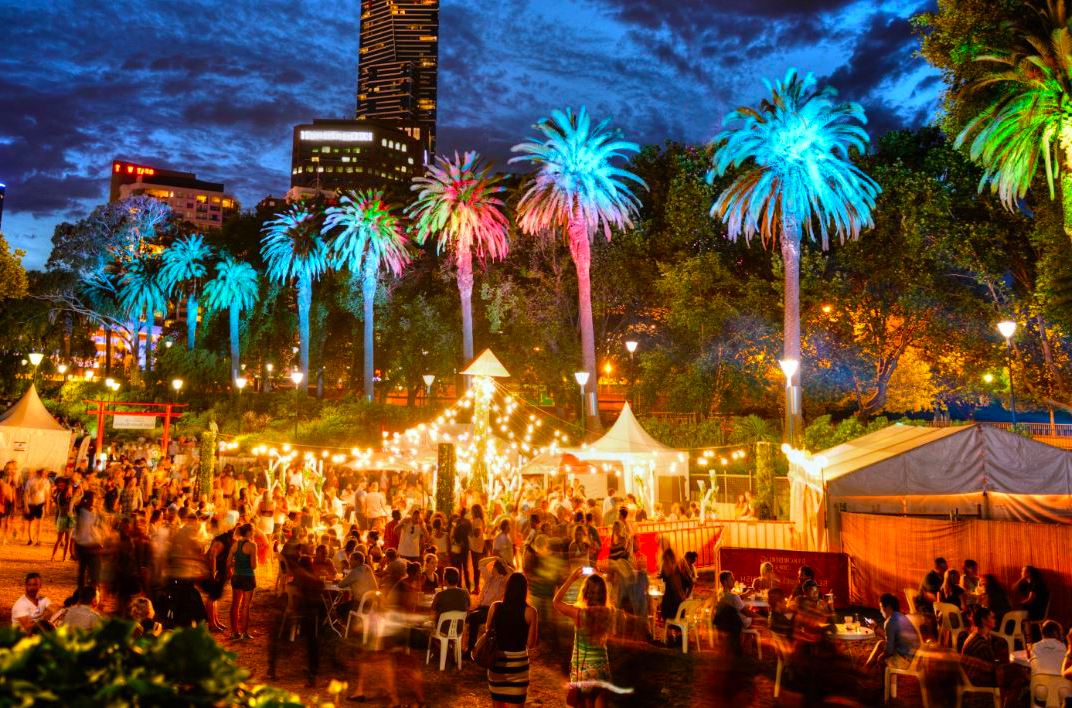 What foods are served? | Where are they located?
What is a night market?
A night market (a.k.a. night bazaar) is an open air street fair held at nighttime filled with specialty food stalls along with handfuls of other vendors and performers. They are inspired by the night markets in East and Southeast Asia—especially China and Taiwan—that have dozens to hundreds of food vendors at a time. The casual carnival-like atmosphere of night markets make it a popular gathering for locals and tourists alike.
Due to the relatively inexpensive costs for vendors to participate in night markets, many local businesses tend to test out new foods and drinks at these events. This makes night markets the perfect place for foodies and food lovers alike to discover and try out new foods and budding food trends. In other words, if you love food and want to beat the heat of state and county fairs, night markets are right down your alley.
Night Market Foods
So, what kind of food can you expect to find at night markets? Although night markets are typically Asian-influenced, the foods available can change regularly depending on what food vendors participate. They can cover all kinds of cuisines from hamburgers and hot dogs to octopus balls and unicorn buns. Examples of unique or hard-to-find foods served at these markets in the US have included:
alcohol-infused cake pops
black foods (foods infused with charcoal or other black food coloring)
cookie shots (shot glass-shaped cookies filled with milk)
crazy drinks (beverages in crazy drink containers like giant baby bottles, light bulbs, etc.)
dirt cups (ice cream in a pot topped with cookie crumbles)
donut cones (a.k.a. chimney cakes)
elotes in chips (Mexican corn covered in flavored chips)dirt cups by Ice Cream Garden
Flamin' Hot Cheetos foods (i.e. burritos and elotes)
giant squid
liquid nitrogen puffs (a.k.a. Dragon's Breath)
phallus-shaped cakes on a stick (a.k.a. D-cake)
poke burritos
puffy cakes (small pressed cakes with sweet filling)
ramen burgers
shark sandwiches (Trinidadian sandwiches)
soft serve and sorbets served in fresh fruit skins
takoyaki (traditional Japanese octopus balls)
unicorn foods (colorful elotes, buns, etc.)
Where are they located?
Decades ago, night markets were exclusively held in cities throughout Asia. They have been popping across the globe ever since. Nowadays, both outdoor and indoor versions of night markets can be found in pretty much every major city in the US as well. The largest night market in the US is the 626 Night Market in Arcadia, CA with hundreds of food vendors and other shops.Dates of the various night markets change each year, so check the related websites for updates. Browse through the locations below to find a night market near you!
July-Sept (select dates)
night market food vendors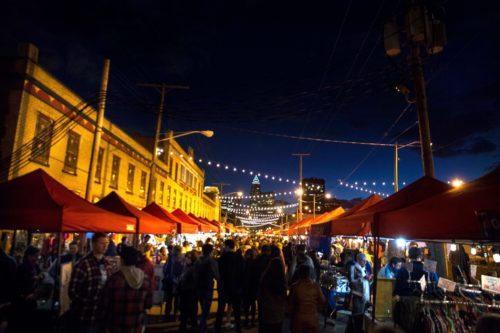 May-August (select weekends)
night market food vendors
July-September (select weekends)
night market food vendors
May-October (select dates)
night market food vendors
Phoenix, AZ:

PHX Night Market
spring (select dates)
night market food vendors
year-round (select dates)
night market food vendors
Chicago, IL:

Sauced
year-round (select dates)
night market food vendors
October (one night)
night market food vendors
year-round (Wednesdays, Fridays and Saturdays)
night market food vendors
April-October (select Saturdays)
night market food vendors
September (select dates)
night market food vendors
June (select dates)
night market food vendors
dates: May-Aug (select weekends)
see night market food vendors
The Winter Fancy Food Show 2022 was held February 6-8 at the Las Vegas Convention…
The Winter Fancy Food Show 2022 was held February 6-8 at the Las Vegas Convention…
The Fancy Food Show is a biannual B2B event hosted by the Specialty Food Association…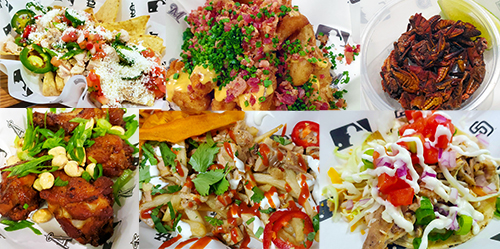 What are they? | Where can I get them? What is MLB food? Baseball is…
What are some interesting fair foods? | Where can I get them? What first comes to…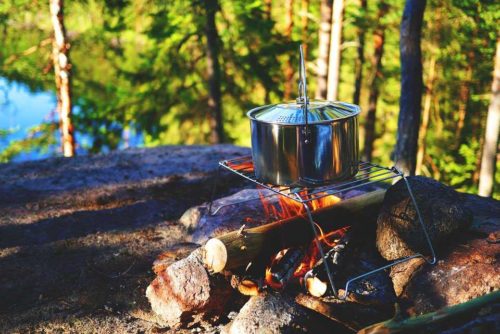 What Are Good Foods For Camping? | How Can I Make Them? The fresh air. The…